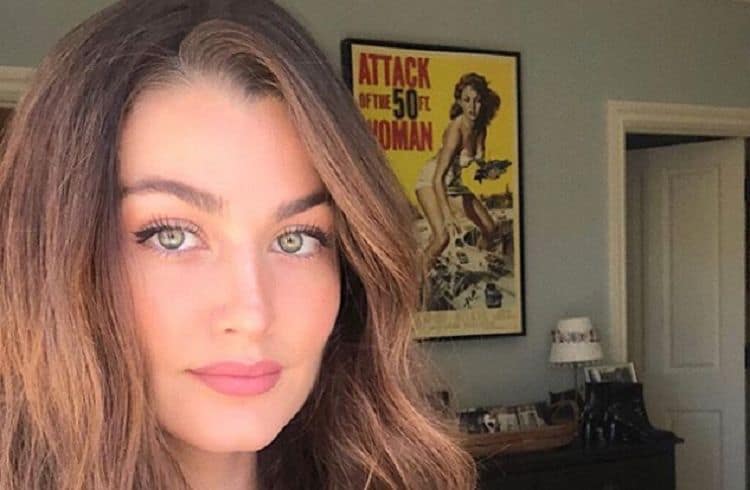 If acting is hereditary, then Rachel Matthews is proof since her grandfather and mother were actors. Rachel Matthews loves everything artistic, be it acting, dancing or singing, but also knitting and attending concerts. She grew up in Los Angeles, hoping to one day be on Broadway, and now she is living her dream. For those who do not know much about the 26-year-old actress, here are ten facts to shed some light.
1. Who represents her?
Rachel knew that having a reputable agency represent you would open doors for you, so she signed up with Paradigm Talent Agency and Luber Roklin Entertainment. Paradigm won the Booking Agency of the year in 2016, 2018, and 2019. It has quite a client list with people like Halsey, Ed Sheeran, Lauren Fishburne, and Coldplay, preferring it as their agency.
2. She is defying her teachers' opinions
Children usually take whatever their teachers say as the gospel truth, and trying to tell them otherwise will only attract loads of "corrections." Rachel, however, was not interested in following everything her teachers told her. According to her, they wanted her to pigeonhole herself, which would mean putting a limit on what she could do. Rachel, therefore, decided to go with her gut and now plays different roles and genres.
3. Her obsession with Shirley Temple got her into acting
At a tender age, Rachel became obsessed with Shirley Temple so much that she wanted to be like her. Hence she not only did everything to look like her, but with Shirley as an accomplished dancer and singer, Rachel also enrolled in tap dance classes and got a voice coach. Luckily her efforts paid off, and by the age of ten, Rachel was doing shows. With the developed passion for acting, she went to college to pursue it further.
4. She met two of her friends in college
Everything we do prepares us for life ahead, and sometimes you meet a person who connects you o your destiny. When Rachel went to New York University to get her degree, little did she know that she would be meeting two of her best friends in the institution. Rachel is still friends with Camilla Mendes, who was also her roommate, and Maggie Rogers, both of whom are actresses as well. The three have supported each other's careers; when Maggie booked, Rachel and Camilla were there to witness the performance. They also appeared in Maggie's video, "Give a Little' and the three often group chat.
5. She believes she was meant to be "Magpie."
As Rachel explained to W Magazine, magpies are birds that like to steal shiny things. Similarly, on "Batwoman," her character steals jewelry from the wealthy. Rachel believes that she had been preparing for the role her entire life because, at around three years, she went to Warner Bros. stores and stole a Tweety Bird Headband. The fact that Warner Bros. also produces "Batwoman" seems to have already been showing Rachel that one day, she would cross paths with the company.
6. Being in "Looking for Alaska" was a dream come true
"Looking for Alaska" is a novel based on the early life of John Green, who is also the author. Rachel had fallen in love with the author by the time she was in middle school and always wanted to be cast in any of his movies since she knew he was working on one. Luckily for her, in college, she got a script and started fake auditioning in class, hoping to get a chance to be in a real audition someday. Her prayers were answered three years later; Rachel plays Fiona in Hulu's adaptation of the novel.
7. Being in "Frozen 2" was her first time voicing an animation character
"Frozen" held the title of the highest-grossing animated film since 2013 with $1.27 billion until "The Lion King" surpassed it with $1.33 billion. It was a favorite for young and old alike, and Rachel was among the many who made her friends watch it in theaters four times. This time, she will not just be in the audience but will be in the cast as well playing the role of Honeymaren, a free spirit. She already tweeted what her character will look like, but we will have to wait until November 22, 2019, to see her in action.
8. Her favorite movie genre
Rachel loved being in "Happy Death Day" because it combined dark humor with horror, her two favorite genres. For Rachel, being able to make the audience laugh for a while before snapping them back into the horror scenes is quite fulfilling. The ability to feel different kinds of emotions and take the audience to the edge of their seats made the movie enjoyable. Besides, she got to incorporate her creativity by improvising an entire scene, and that only helped to add to her excitement.
9. The first horror movie she saw
Rachel's family loved horror movies, and they did not mind introducing the genre to their little girl, so, at eight years, Rachel watched her first horror film, "The Birds" by Alfred Hitchcock. Of course, there is a reason why children are not advised to watch some movies since, for the next two years after that, Rachel had difficulty sleeping. Moreover, she got such a terrible fear of birds that she would not be around them and kept them from flying over her.
10. She watched "Happy Death Day" before it was released
Some actors like Johnny Depp have admitted that they do not watch their movies because they feel like they are dwelling on the past and missing out on other great actors. Rachel begs to differ; hence, even before "Happy Death Day" was officially released in theaters, she had already watched herself during a screening at Blumhouse. Although it is described as a horror movie, Rachel told Shock Ya! that watching it made her realize the emotional and romantic moments embedded in the story. Therefore for Rachel, watching the movie was a fantastic experience since it brought the script to life.