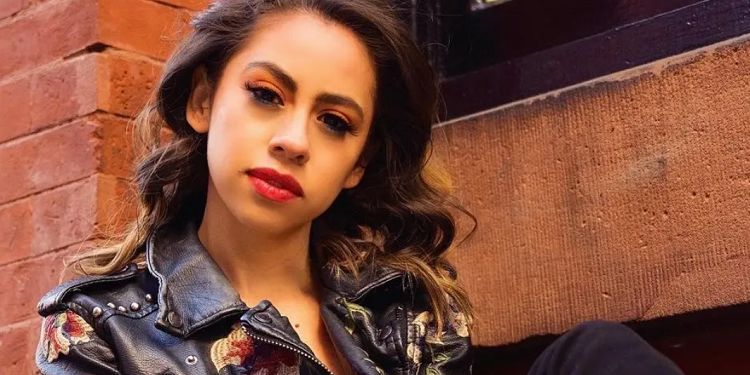 Racquel McPeek Rodriguez is more than ready to leave her mark on the entertainment industry. The talented up-and-coming actress may not be a household name just yet, but she's working on it. Racquel has been blazing a trail for herself in the industry for almost a decade and her hard work has paid off. Since landing her first TV role, she has managed to build a very impressive resume, and she's nowhere near finished yet. 2021 has gotten off to a great start for her and she has two upcoming projects in the works. Not only is she excited to share more of what she can do, but her growing fan base is equally as excited to join her for the ride. Here are 10 things you didn't know about Racquel McPeek Rodriguez.
1. She Was Adopted
Racquel was born in Guatemala and adopted a short time later. She was adopted by an American couple and raised primarily in California. During an interview with Sun Dial, Racquel referred to herself as being "totally a valley girl". Although she has spent almost all of her life in the United States, she is still very proud of her roots.
2. Her Dad Got Her Into Acting
When most actors look back at the person who inspired them to get into acting, they instantly think of an actor they've always looked up to. In Racquel's case, however, it was actually her dad who made her want to become an actor. Racquel told Exit 6 Film Festival that listening to her dad read Harry Potter to her and her siblings at night made her realize that she wanted to entertain people.
3. She Is Deaf
Racquel is a very proud member of the deaf community and she has been very vocal about how that has impacted her career. Over the years, she has made a very strong effort to use her platform as a way to raise awareness for other deaf people in the industry and she is very serious about the importance of representation.
4. She Loves Art
Racquel may not be a visual artist herself, but that doesn't stop her from being a fan of other people's work. When she has free time, Racquel loves looking at works of art. On several occasions, she has shared photos of some of her favorite pieces on social media.
5. She Is A Cal State Alum
Once Racquel made up her mind that she wanted to have a career in the entertainment industry, she started to focus all of her time and attention on accomplishing that goal. Racquel attended California State University, Northridge where she earned a bachelor's degree in theater.
6. She's Made Appearances In Some Popular Shows
I wasn't exaggerating at all when I said that Raquel has been working hard for the last few years, and her resume definitely reflects that. She currently has more than a dozen on-screen credits and she's landed roles in some very successful shows such as Switched at Birth, Chicago Med, and Pretty Little Liars.
7. She Has Theater Experience
Raquel has been focusing on TV projects for the last several years, but she actually got her start by doing theater shows in California. Having the experiences of acting across mediums will definitely come in handy as she goes out for bigger on-screen roles.
8. She Is A Director
Acting is what put Raquel on the map, but that isn't the only mark she plans to leave behind. Raquel made her directorial debut in 2012 with a documentary called Tamale Road: A Memoir from El Salvador. She was also a camera operator on the project. Since she is just as passionate about telling stories from behind the camera as she is about acting, there's no doubt we'll see more directing from her in the years to come.
9. She Likes To Travel
Raquel is all about living her life to the fullest, and that means creating as many beautiful memories as she possibly can. Traveling has become one of her favorite ways to do that. She loves the experience of visiting new places and has gotten to visit several cities across the United States. She also took a trip to Spain in 2019.
10. She Is Starting A Blog
Raquel has lots of things she wants to share with the world, and she's getting ready to do that in a major way.  In an Instagram post in January 2021, Raquel shared that she would be starting a blog. Unfortunately, she didn't share the launch date or mention exactly what she would be blogging about.