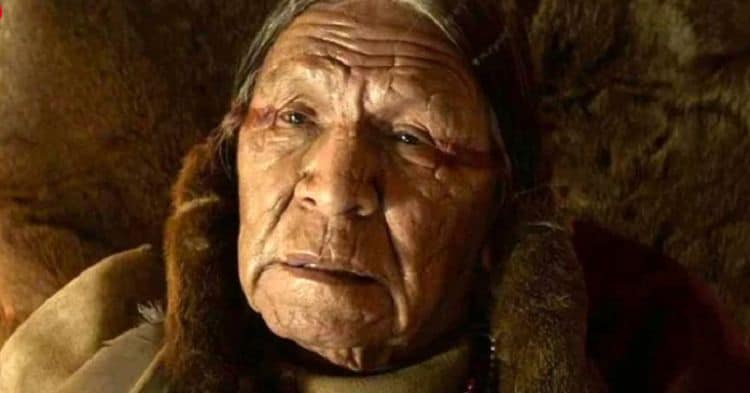 In an industry that is known for lacking diversity, Saginaw Grant was proud to provide on-screen representation that shed light on Indigenous American culture. Over the course of his more than 30-year acting career, Saginaw Grant made dozens of on-screen appearances. His talent earned him roles in several successful movies and TV shows including Wind Talkers, Breaking Bad, and Harts of the West. More than anything, however, Saginaw Grant was known for playing Chief Big Bear in the 2013 movie, The Lone Ranger. Now, after years of applauding his work, people all around the world are mourning his death. Saginaw Grant passed away peacefully in his home on July 27, 2021, at 85 years old. Even though he is no longer with us, his memory will continue to live on through his work. Keep reading to learn more about Saginaw Grant's career and legacy.
Saginaw Grant's Life
Saginaw was born in Pawnee Oklahoma. He was a member of the Sac and Fox Nation and his mother's lineage went back to the Otoe–Missouria tribe. His close connection to his culture began at an early age, and his close relationship with his grandparents was instrumental in him learning the customs and traditions of his people. For the most part, Saginaw was very private about his personal life, so there isn't a lot of details available on his upbringing or his life outside of acting.
Before getting into the entertainment industry, Saginaw worked a variety of jobs. He also served in the United States Marine Corps during the Korean War. We weren't able to find any information on what led Saginaw to acting or if he ever received any formal training. However, we do know that he made his first on-screen appearance in 1988. Although he didn't make his second appearance for a few more years, he really hit his stride during the 1990s when he was cast in Harts of the West. He then landed a string of other roles and it didn't take long for him to start earning the respect of some of the biggest names in the industry.
Throughout his career, Sagniaw's on-screen presence captivated countless people all over the world. He became well-known for playing indigenous characters and he always handled each opportunity with care and professionalism. Saginaw's final role before his death was in the 2019 movie Valley of the Gods. According to his page on IMDB, he also had several roles that had yet to be completed/released at the time of his passing. In addition to acting, Saginaw also spent years as a public speaker.
Lifetime Achievement Award
In the entertainment industry, there's no better way of having your hard work recognized than by winning an award. In 2014, Saginaw received a lifetime achievement award at the Oceanside International Film Festival. During his acceptance speech, Saginaw said:
"Respect everyone regardless of what color, regardless of what belief. We're all people. We all have feelings. We all know right from wrong. A lot of us take that wrong road, and it hurts us. Teach the children the traditions of our past. "Every nation, every people needs to keep their traditions. To remember who they are. Be proud. Remember, If you know who you are, you will always get somewhere on Mother Earth."
Saginaw Grant's Legacy
There's no way of knowing the exact number of people Saginaw touched through his work both on and off the screen. But there's no doubt that he has left an impact on more people than he could've ever imagined.
Saginaw's death was announced by his publicist and long-time friend, Lani Carmichael. Lani noted that Saginaw was always passionate about spreading light and positivity to all of the people he came in contact with. Although Saginaw was not an active social media user, many people have taken to various social media platforms to express their sadness about his passing. A Twitter user named JohnnieJae said, "Deeply saddened to hear that Saginaw Grant has journeyed home. He was truly one of the kindest and most patient humans. Prayers going up for all those whose lives he touched, his family and friends."
As far as we know Saginaw was not married at the time of his death and had never been married. It also doesn't appear that he had any children. However, he did have a father-like relationship with actress Mariana Tosca who he adopted into his tribe. Funeral services for Saginaw have not yet been announced, but there's a good chance they will be held privately for close friends and family.