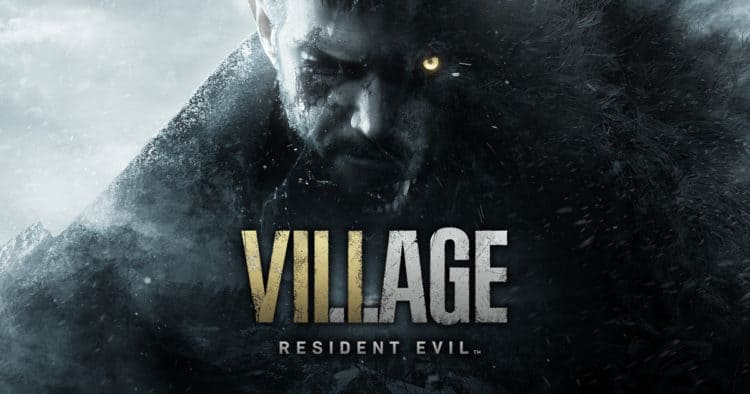 I've never been one to play horror games, okay? I tried to play Outlast and couldn't even make it through the demo, I tried to play Slender: The Arrival and didn't last 5 minutes, hell, I even tried to play Amnesia: The Dark Descent back when it was huge on YouTube (before I even had a PC to call my own), and I just couldn't do it. Mentally I can't handle it, for whatever reason, I just can't do it. So, when I requested a review copy of Resident Evil Village (and then received a review copy), I had absolutely no idea what I was thinking, because the game is terrifying (at least if you're someone like me), but I had to play it. I had to muster up the guts to get it done and just get through it, because now it's my job. Here we are, many hours later, so how do I feel about Resident Evil Village? Please keep in mind that this will reveal some pretty big spoilers for Resident Evil Village – you've been warned.
Story
Now, just because I feel like this is incredibly important with a franchise like Resident Evil, I have not once played another Resident Evil game in my entire life; I watched a buddy of mine play a few minutes of Resident Evil 7: Biohazard, but that is literally all of the experience I have with this franchise, so I'm not going to be comparing this to other games in the franchise, I'm just going to be letting you know my thoughts on the story as an isolated game unattached to the rest of the franchise. Resident Evil Village's story was pretty decent, it was chock full of a bunch of plot twists that really kept you on your toes, and closed out Ethan Winters' story with a heartfelt sacrifice to save his family. While I'm not sure how this fits into the larger overall Resident Evil story (or maybe it doesn't, I have no clue), I do know that it is a direct sequel to Resident Evil 7 Biohazard which also followed the Winters family, and it looks like the Winters' story is far from over, based on a post-credit scene that shows a teenage Rose Winters (curiously with Mia nowhere to be seen) who is now apparently working with Chris Redfield and the BSAA, and a closing title card stating "The father's story is now done." So, it looks like we'll be continuing the story of Rose Winters – and maybe Mia?
Gameplay
Resident Evil Village doesn't really focus too much on actual gameplay mechanics like movement or weapons, but rather on puzzles and mazes to navigate, and riddles to solve. I have to say that I would have liked to see a bit more out of the boss fights, as they felt very bland and boring, however mechanic-heavy boss fights are very clearly not the core focus of Resident Evil Village, so I understand why it's mostly just shooting a couple bullets and letting the game do the leg work for you throughout. It's a very cinematic game, which means that the gameplay relies pretty heavily on cutscenes to drive the gameplay (like when the Tall Vampire Lady bursts through the door), which I find really cool and different than most other games that I've played recently. I do like that the game doesn't really break the immersion between cutscenes with drastically different visuals between gameplay and cutscenes. As I played Resident Evil Village on my PS4 (yes, my original PS4), I did notice quite a bit of performance issues here and there, mostly just frames dropping pretty low around high intensity situations, but overall it wasn't a terrible experience.
Is it Scary?
I have heard that Resident Evil 7: Biohazard is the scariest entry in the Resident Evil series, so if that's true then I have no idea how Resident Evil Village compares to it. I thought that Village was pretty nerve-racking throughout the first half of the game, but then it got significantly less frightening (maybe because I stopped playing it at 1 in the morning this time). According to the game, it only took me about 8 hours to beat, but it felt like so much more than that, since I was stuck in the castle for what seemed like hours and hours, and I wanted to avoid Lady Dimitrescu and her daughters, so I played it safe. If you're like me and can't really handle horror games all that well, I think you'll be able to handle Resident Evil Village if I can.
Overall, even though I was terrified constantly for about the first four hours of the game, I did find myself coming back to it again and again, because for some reason I did quite enjoy it and I got sucked into the story. Now I just need to go back and play all of the other games, right? That won't be too scary….