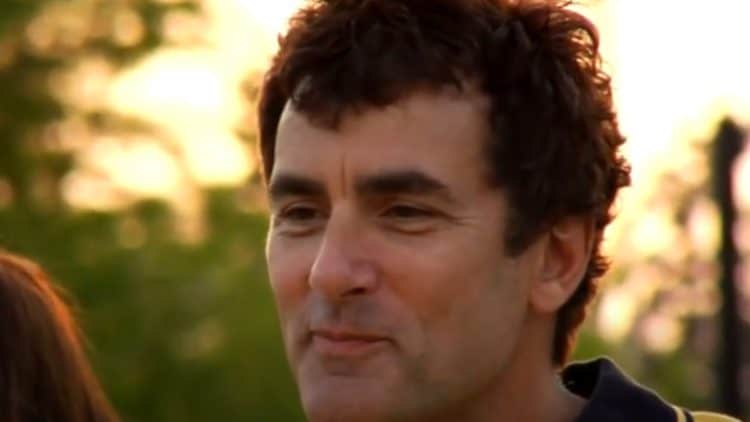 Over the last 30 years, Robert Mailhouse has been sharing his talents with viewers all over the world. He has gone from minor appearances to major roles and he has landed roles on the big and small screen. Throughout his career, Robert has been in popular projects such as NCIS and CSI: NY, and CSI: Miami. No matter what kind of role Robert gets, he always brings the same level of  dedication and professionalism. Although he took a bit of a hiatus for a few years, Robert returned to the screen 2021 and his fans are hoping to see much more of him in the years to come. Keep reading for 10 things you didn't know about Robert Mailhouse.
1. He's From Connecticut
As a Connecticut native myself, I know that CT is one of those states that people tend to forget about. Unless you're from there, or know someone who is, you may not even know where to find it on a map. Robert was born and raised in CT and attended Suffield Academy.
2. He's Was In A Band With Keanu Reeves
Even outside of his work as an actor, Robert has had a lot of cool experiences. He's a talented musician who was once a part of a band called Dogstar. Among the band's members was award winning actor, Keanu Reeves. The group recorded two albums and one EP before going their separate ways. During an interview with Vice, Robert said, "Being in Dogstar was really an amazing experience for me. We got to do a lot of travelling, and we really didn't know if the band would take us anywhere when we started out. It was interesting to see your best friend become a huge international film star."
3. He's A Writer
Robert is truly a creative person through and through. While acting is what he has become most famous for, he has also contributed to the entertainment industry in other ways. He is a writer and producer who has worked on a few small projects over the years. There's no information on whether or not he plans to do any more writing and/or producing in the future.
4. He Plays Hockey
As far as we can tell, Robert hasn't never played sports at a competitive level, but that doesn't mean he doesn't like to stay active. He played ice hockey in local leagues for many years. It was his love for hockey that initially sparked his friendship with Keanu Reeves.
5. He's Not Into Social Media
If you're a fan of Robert's work and you're hoping to keep up with him on social media, get ready for a little disappointment. Unfortunately, it doesn't look like Robert has any social media accounts. It also doesn't appear that any fan pages have been started for him.
6. He Started His Acting Career In A Popular Soap Opera
Everybody has to start somewhere, and for Robert that somewhere was the long-running soap opera, Days of Our Lives. Robert made his first TV appearance in an episode of the show 1990. He remained a cast member until 1992 and had appeared in almost 200 episodes by the time he left.
7. He Likes To Ski
Robert has always been the kind of person who loves a good adrenaline rush and a fun adventure. Staying active has been one of his favorite ways to fulfill those needs. Playing hockey isn't the only time Robert shows off his athletic abilities, however. He's also been an avid skier for many years.
8. He's A Graduate Of The Catholic University
Like everything else in the world, acting requires a lot of practice and training. Robert received his education from The Catholic University in Washington D.C. He earned a bachelor of fine arts from the school and it goes without saying that his education has come in very handy over the years.
9. He's A Private Person
With 30 years of experience in the entertainment industry, you'd think that Robert would have gotten used to being in the spotlight. In reality, however, he doesn't seem to have any interest in the limelight. He is a very private person and doesn't do many appearances. He has kept many of the details of his personal life under wraps and it's very unlikely that will change in the future.
10. He's A Radiohead Fan
As a musician himself, it's only right that Robert also be a fan of other artists' work. One of his favorite groups includes the popular British rock band, Radiohead. If you're not familiar with the group, some of their best-known songs include "Creep" and "No Surprises". Robert is also a fan of The Beatles.