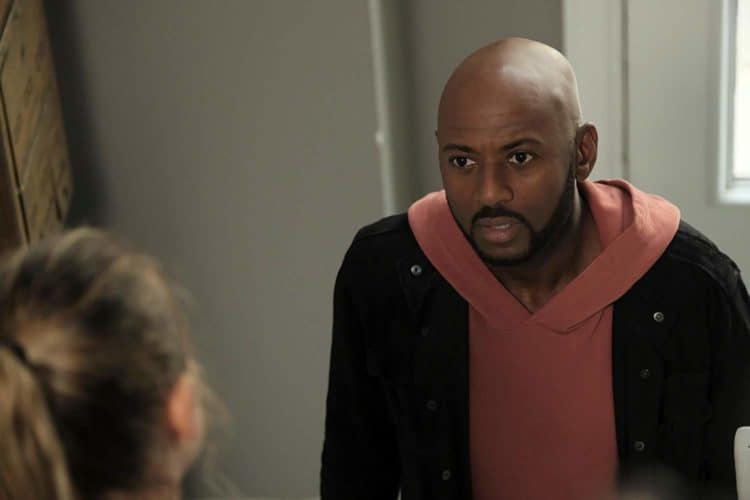 Romany Malco is an American actor who is best known for his role as Conrad Shepard on the television series "Weeds." He's been a professional actor for decades, appearing in a variety of television series and films. He's also led an interesting life. Through the years he's built a large fan base and his adoring admirers are always interested in learning more about him so here are 10 things you didn't know about Romany Malco.
1. His Birthday
Romany was born in Brooklyn, New York on November 18, 1968. This makes him 50 years old. His birth name is Romany Romanic Malco Jr. He is the son of parents who came to the United States from Trinidad and Tobago, and he also has family members living in Venezuela. When he was still young his family moved to Baytown Texas where he attended public school. He graduated from the Ross S Sterling High School.
2. He founded a rap group after high school
After Romany graduated from high school, he moved to Los Angeles and formed a new rap group called R.M.G. the group was signed to a deal with Virgin Records in 1991. After signing the name of the group changed to College Boyz. Their single "Victim of the Ghetto" made it to the number two position on rap charts. Malco is a rap music writer and he has written several popular songs.
3. He has been nominated for multiple awards
Romany has done a lot of different things in the entertainment business, and he's been good at nearly everything that he's set his mind to doing. In addition to being an actor, and a voice actor, he's also a music producer and a screenwriter. he received nominations for a lot of different awards including the NAACP Image Award, a Screen Actors Guild Award, and an MTV Movie Award. Even though he wasn't the winner, being nominated is a powerful form of acknowledgment and recognition.
4. Romany was married once
Romany met Taryn Dakha in 2007. It was on the set of the film "The Love Guru." Taryn is a former ice skater who went into the entertainment business, and at the time she was serving as a body double for Jessica Alba. The film was released in 2008. The couple married in 2008 but the marriage ended in 2016. The relationship did not produce any children. Although we attempted to find current information on his relationship status we were not able to establish any new relationships. It doesn't appear that he is currently seeing anyone but it could also be that he is just a very private person who is protecting his privacy.
5. He moved to an Island
Malco made the trip to the island of Puerto Rico for the filming of the movie "Mad Dogs" in 2015. While he was there for work, he loved the environment so much that he moved there for a period of time. In an interview with the ABC show "The Chew" he disclosed that living in Puerto Rico made him feel like he was 'living the dream," and there was just something within him that made it too difficult to leave at that time.
6. He's also a music producer
Malco had some great experience with rap music, is the founder of a group in his earlier years and getting to know the industry. In fact, he was a music producer before he became an actor. He was working in this capacity on "The Pest" when he was approached by John Leguizamo about the possibility of becoming an actor.
7. His acting career began in 2005
Romany's first film role was in the 2005 Judd Apatow film "the 40-Year-Old Virgin" with Steve Carrell. This was followed by his role as Conrad Shephard in "Weeds," on Showtime, followed by a variety of supporting roles in popular films including "The Love Guru," "Blades of Glory," and "Baby Mama." He continued on with a role in "A Little Bit of Heaven," in 2011 and in ABC's "No Ordinary Family" as a member of the cast. He also appeared as a concierge in the 2013 film "Last Vegas," with Kevin Kline, Michael Douglas, Morgan Freeman, and Robert De Niro. He is currently appearing in a recurring role as Rome Howard on the television series "A Million Little Things."
8. He is a first-generation American
Romany is the first member of his family to be born in the United States. His parents are of West Indian origins and they moved to Brooklyn prior to Malco's birth. He has an interesting family with multi-national ties throughout the West Indies and South America.
9. He's a YouTube host
Romany Malco has also served as host of a YouTube Channel episode called Equals Three (=3). the episode was broadcast on September 11, 2012. Romany filled in for the usual host Ray William Johnson who was working on another project at the time. It seems that there is just no end to his talent. Romany has done a lot of things in his professional life which shows how versatile his skills and talents are. Although most of the work that he has done has been in a supporting role, it's an important job and he's been widely recognized for his contributions.
10. His highest ratings were for "Top Five"
Romany Malco has a really great score for "Top Five" released in 2014. This was his highest rated role with an 86% approval rating for fans. His lowest approval rating for performance was 13% which viewers gave him for his part in "When the Bough Breaks" in 2016, according to Rotten Tomatoes. Making the decision to go for a career in acting was wise. He was doing alright as a music producer, but Romany is bringing so much joy to fans who appreciate his contributions as an actor.