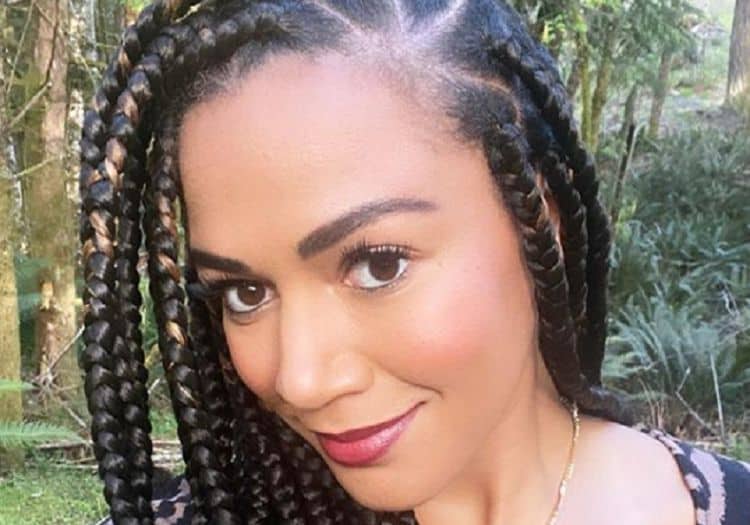 Rosalyn Gold-Onwude, known as Rose Gold or simply Ros by her fans, is a basketball sports broadcaster, reporter, and game analyst for NBA TV, Pack-12 Network, and NBA on TNT. At just 30 years old, she is a fan favorite for her warm personality, extensive knowledge of the game, and her in-depth breakdowns of NBA matches. At 5 ft 10 in, there is more to her than meets the eye. Let's countdown ten facts you may or may not know about her.
1. She won an Emmy
The 44th Annual Northern California Area Emmy Awards were hosted in San Francisco on 6th July 2016. On that Saturday evening, she, along with Bob Fitzgerald and Jim Barnett, both who are Warriors' broadcasters, won an Emmy.
2. She made OkayAfrica's top 100 women
For her achievement in broadcasting as a woman in a male-dominated field and the inspiration she is to young women, Ros was listed among the top 100 of honourees by OkayAfrica magazine. In an interview with "The Shadow League," she urged women to show more of a presence in the digital space. She urged them to take advantage of opportunities online and to build something great.
3. She has an Athletic Background
Ros went to Stanford University where, alongside writing for local sports journals, she joined the basketball team and rose to play in Division 1. She was named Defence Player of the Year during her senior year, and her team went on to appear in three consecutive tournaments. She worked hard and earned her Bachelor's Degree in Communications. She pursued higher learning and earned a Master's Degree in Sociology from the same university.
4. Gold Attended Archbishop Molloy High School
This is a school known to produce world-class athletes. The school produces over ten NBA players notably: Robert Werdann, Kenny Smith, and Kevin Joyce. She was in her high school basketball team. She led in an interview with "The Shadow League," and gave a shout out to fellow broadcaster and retired NBA member Kenny Smith. While shouting him out, she noted that they both went to Archbishop High. She described Kenny as someone who would always gave helpful tips and encouraging words to her.
5. She was in the Nigerian National Team
In 2011, Ros was invited to play for the Nigerian basketball national team that she promptly accepted. During her national service, the team advanced to the Olympic Qualifier tournament, and she almost fulfilled her dream of playing in the Olympics. However, the team lost. Still, we got to give her credit for the hard work she put in for her country, and for going that far with her teammates.
6. She Covered the Rio Olympics
She may not have fulfilled her dream to play in the 2011 Olympics, but she got a chance in the 2016 Rio Olympics. This time she wasn't playing but covering U.S basketball games. She referred to the opportunity as the highlight of her career.
7. She Worked for Tesla Motors
Soon after leaving college, she got a job at Tesla Motors. The employment gave her a source of steady paychecks, while she broadcasted on part-time. In an interview with "2Ways10Day", she explained that her family was struggling financially. She didn't want to leave the United States. She had to work extra hard by doubling up her work at Tesla while still establishing her broadcasting gig. She had to start immediately after her college days, and her hard work definitely paid off in the long run.
8. She had a Web Series
During her moonlighting period, she, with the help of Kevin Danna, came up with a web series called "The Pink Room." She recorded the show in her bedroom: a sure proof of her outstanding initiative and creativity. The show focused on women's college basketball, and it went a long way in inspiring young girls and women to explore the benefits of athletics. She would record her analysis of the games and post them. This show gave her the exposure that she needed to ascend into stardom and financial success. She was eventually offered her first T.V contract. Kevin Danna went on to become a play-by-play commentator for the Santa Cruz Warriors.
9. She started in D-League
Rosalyn Gold-Onwude reached out to a long-time friend and college mate, Kirk Lacob, to get the much-needed exposure. He was the Warriors' D-league, now G-league, owner at the time. Her bet on him and previous hard work paid up, and she got hired as the color commentator for Santa Cruz. She didn't know that she would have to toil even harder for her ascent. She describes the job as hectic. Gold claims that she would run to the sidelines and interview coaches at halftime, interview players before and after games, and still have to commentate during the games. However, her efforts were rewarded. After working for Santa Cruz for a couple of years, they set her up with Comcast to replace Ric Bucher. From then on, her career took shape.
10. She is "Very Close" Friends with Drake
The multi-platinum award-winning artist accompanied her to the first annual NBA Awards as his date that he also hosted. People wondered whether the two were a thing, but it appeared that the two were just together for the night. It was not the first time rumors circulated about her dating life. In 2016, fans claimed that she was dating singer Jidenna after the two attended the B.E.T Awards together. The rumor turned out to be true after the singer confirmed their relationship. They had dated for three months before going public. However, she publicly stated that she would never date a player on her team. She said so in response to speculations that she was dating Golden State Warriors' Kevin Durant.
Ros has proved that she has a lot on her sleeves. She is definitely going places. She is not afraid to adopt, and that's why we love her.