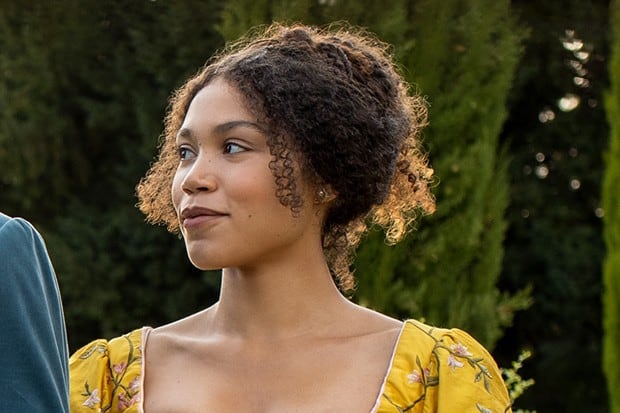 2020 has been a year full of stress and uncertainty, but Ruby Barker is ending it with a bang (in a good way). The talented young actress has quickly become one of the most talked about up and coming stars thanks to her role in the new Netflix series Bridgerton. The show, which was created by Shonda Rhimes, is a cross between historical fiction and Gossip Girl. So far, people are loving the series, and Ruby's performance has been turning a lot of heads. Ruby is just getting started, but there's a very good chance we're going to see a lot more of her in the future. Read to learn more? Let's get into 10 things you didn't know about Ruby Barker.
1. She Took Dance Lessons As A Child
Ruby has loved performing for as long as she can remember, however, acting wasn't her introduction into the performance world. Instead, she began as a dancer. When she was younger, she took dance lessons almost every Saturday at the Elizabeth Murray School of Dance.
2. She Is A Formally Trained Actor
There are lots of people who believe that having natural talent is enough to have. successful acting career. While talent will definitely help get a person's foot in the door, training can really make a world of difference. Ruby studied drama and theater during her school years although it's unclear if she specifically went to drama school.
3. She Loves Connecting With Her Fans
Even at this early stage of her career, Ruby knows how important it is to build connections with fans. She is grateful for all of the people who have shown her support and she loves getting the chance to interact with them. She has shared some of the fan art people have made for her on social media.
4. She Has Theater Experience
Working on screen comes with lots of perks, but like many other actors, Ruby will always have a special place in her heart for the stage. She also has some theater experience under her belt. Most notably, she appeared in plays like  The Biscuits and York Mystery Plays.
5. She Loves To Stay Active
Ruby isn't someone who likes to sit still for long. Instead, she loves to stay as active as possible. Her idea of activity doesn't always include traditional workouts at the gym, however. While she does love lifting weights, she also likes doing things like rock climbing.
6. She Enjoys Taking Pictures
Ruby has a natural eye for capturing spotting moments and this has manifested into a love for photography. She enjoys being behind the camera and snapping photos of people and places. She has shared several of the photos she's taken on her Instagram profile.
7. She Likes Spending Time Outdoors
Life can get pretty hectic, and sometimes its nice just to be able to stop and smell the roses – literally. When Ruby isn't busy with work, she loves spending time outdoors. Some of her favorite outdoor activities include hanging out by the beach, exploring, and meditating.
8. She Has A Film Role In The Works
So far, all of Ruby's on screen appearances have been TV shows (with the exception of some commercials in her early days). That won't be the case for much longer though. She is set to star in a film called How to Stop a Recurring Dream. Although the film appears to be completed, no official release date has been set. With the success she's already having on the small screen, there's no doubt that she would light up the big screen, too.
9. She Likes To Paint
Ruby is a creative person through and through which means she is always looking for new ways to express herself. In addition to acting, dancing, and photography she also likes to paint. She prefers a more abstract style and she loves to use bold strokes and bright colors.
10. She Is A Cat Person
In the world of animal lovers there's always been somewhat of a divide between people who prefer cats and people who prefer dogs. Although it seems ridiculous, you really can gain some insight into a person's personality based on which pet they gravitate towards more. All of the cat people out there will be happy to know that Ruby is a proud cat lover. She has an adorable pet cat named Mr. Morse who has made several appearances on her Instagram. He doesn't have an account of his own at the moment, but if he did I'm sure her followers would love it.