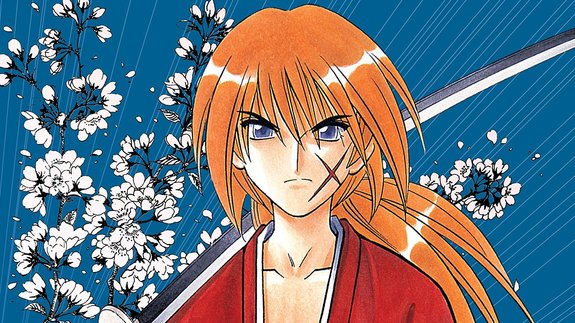 Rurouni Kenshin is a popular anime television series. It's one of those animated shows that people either love or hate. It's s show that is packed with adventure and martial arts but it's also a tender romance. For those who are considering watching it, here are ten things that you didn't know about Rurouni Kenshin that might help you to make up your mind.
1. You can read the light novel first
If you're not yet sure about whether or not Rurouni Kenshin is the kind of anime that you would enjoy, you can get a lot of information about it by reading the light novel. It's like reading the book of a major release before you watch the movie or television series, but we're warning you that there are always a few departures in the televised series to adapt it for television.
2. A complete release of the manga, first light novel, and the first guidebook is available
Inquisitive anime fans have the privilege of reading the manga in its entirety. This isn't always the case with some mangas that are ongoing and not completed. The entire things were released for North American by Viz Media and some of the English releases have it subtitled as "Wandering Samurai," in case you're interested.
3. It aired on the US Cartoon Network
Most people are not aware of the fact that Rurouni Kenshin was a component of the Toonami block that was sponsored by the Cartoon Network. Both the first and second seasons were aired on the network, but the third season was only made available on DVD. If you want to look up the title it is listed as "Samurai X" in North America, but the original name has come out in later versions of DVD and Blu-Ray.
4. It has a Japanese historical backdrop
One of the most wonderful aspects of Rurouni Kenshin is the setting. The Japanese manga series begins its story in Japans Meii period during its 11th year in 1878. If you're a fan of Japanese history then this anime may have a strong appeal to you.
5. The story is about peace, atonement, and romance
These are three themes that resonate within the hearts of most people and they are the predominant focus of Rurouni Kenshin. Himura Kenshin is a wandering Samurai who vows that he will never take the life of another person. Prior to his transformation, he was Hitokiri Battosai who was formerly an assassin. It shows us that regardless of what we've done in our past, there is always a point at which we can reassess our lives and the direction that we're going. We can change from within and do things that are more positive and constructive, for the good of all humanity. We can each become a part of the solution instead of the problem to the ills of society.
6. There are 28 volumes of the manga
The manga was first released in Shueisha's Weekly Shonen Jump magazine. It ran from April of 1994 through September of 1999. It is a complete work that includes 28 tankobon volumes. The reprint was released as twenty-two kanzenban volumes. It endured a strong five year run in Shonen Jump. There is a lot of heavy-duty reading here, but if you're a purist who wants to go directly to the source, then the manga is the original work and the light novels, film, and anime are adaptations. The guidebook is useful for giving you the background and helping to gain a more clear understanding of the story.
7. There are millions of copies circulating
As of 2014, there were an impressive 70 million copies of the Rurouni Kenshin manga in circulation. If you're doubtful about its popularity, it may be helpful for you to know that it became one of the best-selling manga series of all time. In Japan, the anime was rated among the top 100 television series on several occasions. Public response to the characters, the historical setting and the designs were overwhelmingly positive.
8. It aired in Japan first in 1996
The anime first appeared on Japanese television in 1996 and it ran through September of 1998. The first airing was an adaptation of the manga series of two OVAs. It's worth noting that the first adapted stories that were taken from the manga were not features of the anime which was televised.
9. Rurouni Kenshin was adapted for video games
If you're into anime and video games then here is some really good news. There have been several video games that are based on Rurouni Kenshin which have been adapted for the platform. They have been released for PlayStation, PlayStation 2 and for PlayStation portable consoles.
10. It was made into a feature film
If you're more into watching a feature film than you are a television series, then you may be interested in checking out the animated feature film. The live-action theatrical film adaptation was released in 2012 and it allowed only limited international screenings. It is listed by the title Rurouni Kenshin: The Motion Picture and was directed by Hatsuki Tsuji and produced by Katsunori Narumo and Akio Wakana. Other live action films include "Rurouni Kenshin: Kyoto Inferno" released in 2014 and "Rurouni Kenshin: The Legend Ends," released in 2014.