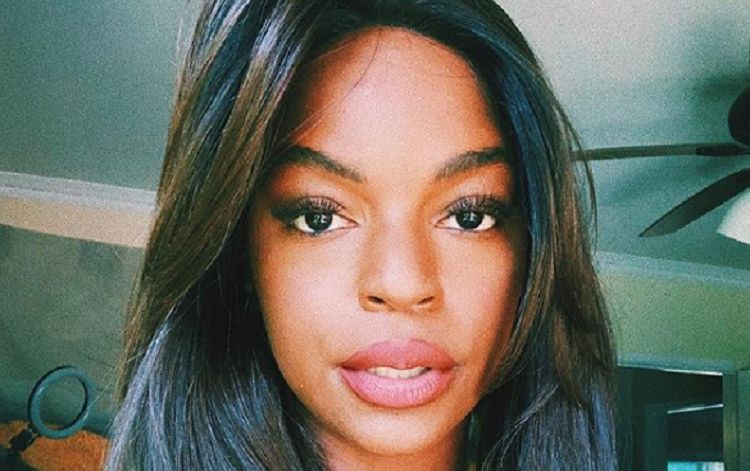 During it's time on the air from 2009 to 2015, Glee was one of the most popular shows on TV. However, it looks like things may not have been so gleeful behind the scenes. Recently, former Glee actress, Samantha Marie Ware, spoke out about her experience with a fellow cast member on the show. After one of Glee's biggest stars, Lea Michele, tweeted in an attempt to show solidarity to the Black Lives Matter movement, Ware responded and accused Michele of making her time in the show 'hell'. Ware's tweet suggests that Michele's behavior towards her was racially motivated. Not only are many fans demanding answers from Lea Michele, but many others have reached out with compassionate words for Ware. Here are 10 things you didn't know about Samantha Marie Ware.
1. She Wanted To Be A Music Teacher
Becoming a star was really never in the plans for Samantha Marie Ware. She was perfectly content going down a completely different path. Initially, her goal was to become a music teacher. But if you believe in fate, you know that there was no way Samantha could have avoided a career in entertainment. When she as in college, she got an opportunity that she couldn't refuse, and she hasn't looked back since.
2. She Dropped Out Of College To Act
Although acting a bit of an unconventional career path, many actors still decide to a follow a traditional path to education. After earning a bachelor's degree, lots of actors even decide to go to graduate school. While Samantha started off on the traditional path, she didn't end there. She decided to drop out of college after her freshman year.
3. She Likes To Dance
Dancing was a part of Samantha's role on Glee, but dancing wasn't just part of the act. Samantha truly loves to dance and it's something she's still very much involved in today. With her acting skills, her voice, and her moves, Samantha is truly the definition of a triple threat.
4. She Started Acting Without Formal Training
Many actors would consider acting classes par for the course. However, since Samantha wasn't initially planning on becoming an actress, acting classes simply weren't on her radar. Despite the fact that she had no formal training, she was still able to land her her first major theater role.
5. She Has An Interesting Source of Motivation
No matter what it is you want to do in life, motivation is key. While most are motivated by the people and things around them, Samantha gets her motivation from within. She told Glitter, "My motivation is my inner child, my present self, and the woman I'm evolving into."
6. Singing Is Her True Passion
As I said before, Samantha is a serious triple threat. But like lots of people who are good at multiple things, there's one that has an extra special place in her heart. In an interview with Pop Culturalist, Samantha said, "Singing is the more innate nature of my talent. With acting, I've fallen in love with being able to convey a feeling or energy with my performance. I really love acting because it's challenging; singing feels very intimate."
7. She's a Nirvana Fan
As a singer, it goes without saying that Samantha is also a big fan of music. However, she says that her musical taste may be surprising to some. One of the bands that she really loves listening to is the legendary Nirvana. The Grammy Award winning band is best-known for hits such as "Smells Like Teen Spirit" and "Come As  You Are".
8. She Goes To Therapy
Mental health is something that many people are uncomfortable talking about. Although things have gotten better in recent years, there's still a stigma that seeking help to maintain a healthy state of mind is a sign of weakness. Samantha doesn't feed into any of that, though. She attends therapy on a weekly basis and says that doing so is an important part of her self care.
9. She Loves Bringing Humanity To All Of Her Roles
From the outside looking in, it's easy to think that acting is nothing more than being able to recite some lines and look good on a stage or in front of a camera. However, Samantha prides herself in being able to do much more than that. Not only does she have the skills to bring a story to life, but she also says that she makes it a point to bring humanity to every character that she plays.
10. She Was In The Lion King
Most people think that Samantha's big break came when she was cast on Glee, but that isn't the case. She says that her big break actually came when she was cast as Nala in a stage production of The Lion King. Not only was the opportunity great for her career, but it was also a dream come true because The Lion King is her favorite play.