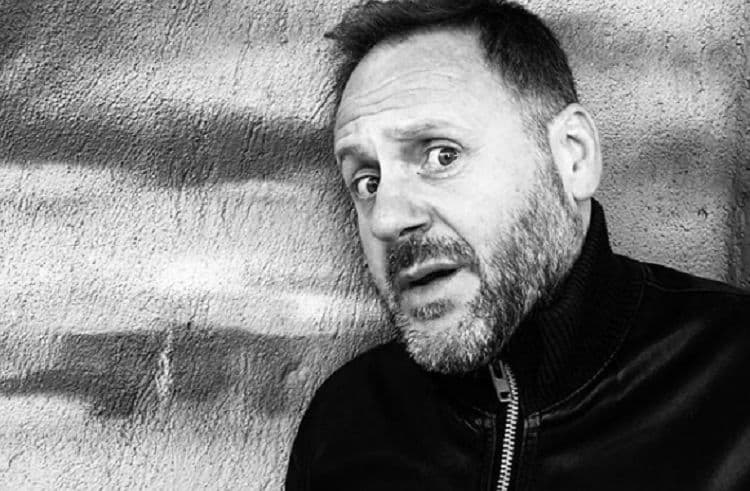 Samuel Finzi is a Bulgarian actor who has an extensive list of acting credits to his name. He's appeared in well over a hundred of film, television and theatrical productions throughout his illustrious acting career. The award-winning actor may or may not be someone that you've heard of unless you're fond of German language theaters, but he's a top-notch veteran who is worth learning about. Here are 10 things that you probably didn't know about Samuel Finzi.
1. His Birthday
Samuel Finzi was born in Plovdiv, Bulgaria on January 20, 1966. He is currently 53 years old but he has a birthday coming up shortly. He has an incredibly youthful appearance and he could easily pass for being in his early 40s or even late 30s. He has been passionate about acting since he was a young person and he is currently living the dream that started decades ago.
2. Acting runs in his family
Samuel was born to a father who was also an actor. He is the son of Itzhak Fintzi. He is following in his father's footsteps. He has changed the spelling of his surname from Fintzi to Finzi. This makes it harder for people to associate the father and son actors as being in the same family. The Fintzi's are of Bulgarian-Jewish descent.
3. He started his career in acting while still a student
Samuel didn't wait until he had completed his education to start his career as an actor. He was involved in stage and film productions while he was still attending classes. His career launched in 1989 and he has been in the business for three decades. The fact that his father was an actor made it easier for Samuel to come into contact with some very influential directors involved in the European film and theater. To name just a few of them, Dimiter Gotscheff, Jurgen Gosch, Frank Castorf, Benno Besson, Robert Wilson, and others.
4. He is known for his unique style of acting
Samuel Finz is an actor who has finely honed his skills. He is well-known to European audiences for his unique shaping of the characters that he portrays. Finzi goes in-depth with associative character studies. He employs an intelligent and detailed acting strategy that is lauded and celebrated by audiences as well as the press. His performances are highly anticipated and he is definitely a one-of-a-kind actor.
5. Samuel Finz is one of the most in-demand European actors
Finz has played six leading theater roles in one year. It was in 2014 that he was cast in 6 major theater roles adn performed on the stages at Deutsches Theater, Voksbuhne in Berlin, the Maxim Gorki Theater, and in Leipzig at the Schauspielhaus. This is evidence of his popularity. His performances are complex and any professional can tell you tht he puts a lot into them, but he makes it look so effortless. Finz is easily one of the most celebrated actors in all of Europe.
6. He received his training in Europe and the United States
Samuel attended the National Academy for Theatre and Film Art in Sofia, Bulgaria. He studied with Professor Dimitrina Gyurova and graduated from the program in 1992. After this, he attended the Lee Strasberg Theater Institute in New York, completing his studies in 1994. He has received formal training as an actor and it was during this time that he learned the basic principles of acting, and from there, he further developed his own unique style for which he has become so famous and admired.
7. He made his acting debut in 1989
Thirty years ago Samuel Finz made his debut on the stage. His first role was as Leopold in the theatrical production of "Bulgarian Army" in 1989. From this time through 2003, he performed at Hebbel Theater in Berlin, at Schauspielhaus in Dusseldorf, at Schauspielhaus in Cologne and at Hamburg's Thalia Theater. From 2003 through 2006, he performed at the Deutsches Theater as well as Folksbyune in Berlin in the role of Cosimo as his most predominant as well as others. He gained extensive experience playing a variety of different characters in several different theatrical productions.
8. He is a multiple-award-winning actor
Samuel Finzi is also called Sancho by his friends and close associates. His popularity as a stage and film actor has soared and he has been the recipient of several German national awards for his performances. At the last count, he had amassed a total of ten acting awards. He is truly one of the biggest stars in German theater. He has made his home in Germany since 1989 after moving from his native country of Bulgaria.
9. Samuel Finzi is a family man
When Samuel found love in his life it was with a lady that is also in the performing arts industry. Although she is not an actress, she is a casting director. Finzi and Sorrel Athina Jardine were married and the couple has one child together. They named their son Ezra Finzi. He was born in 2007. He has only been married once and he is still married to Jardine.
10. Samuel Finzi is one of the greatest legends of our time
There are many Americans who have not heard of Samuel Finzi, but there are a lot who have. Those who are fond of German theater cannot help but be familiar with the man whose name is synonymous with German theater. Over the past 30 years, he has appeared in hundreds of roles when you combine his film and television roles with the many stage roles that he has played. He is one of the most beloved actors in all of Europe, but particularly in the country of Germany where he now makes his home with his wife and child. If you've not had the pleasure of seeing Finzi in action, it is a unique experience and just telling about his gift is not the same as watching him perform.