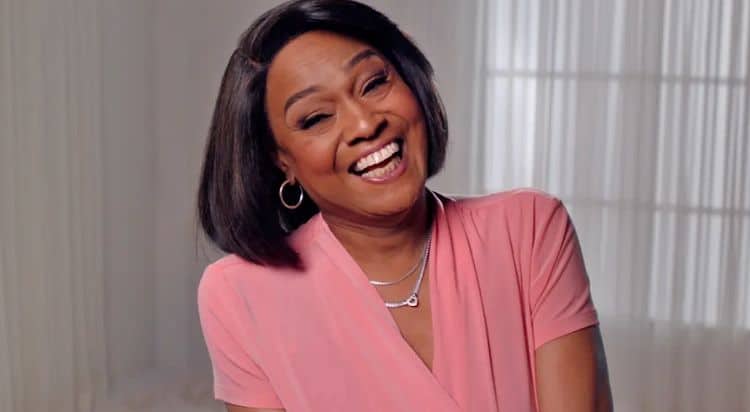 You remember Sandra Caldwell for her roles in so many different projects, but it might be her role alongside the young Raven Simone on the hit children's show, "Cheetah Girls," more than any. She had the most fun name, she was one of the most fun characters, and the show is one you know even if you're a little old for it – because you probably had kids and they loved it. We all know her, we all love her, and we are all excited to see her in the new Laverne Cox project "Disclosure," that is currently all the rage. So, here's what you need to know about this gorgeous, talented, spectacular actress.
1. She Is Transgender
You watched her for years in movies and on shows, and you didn't know, did you? You did not know that this lovely woman was living a life she didn't speak of at any point in her career because she didn't want to make it publicly known she is transgender. Her secret, at the time, was more than 40 years old.
2. She Did Not Come Out Until Later in Her Career
She did not make it her mission in life to come out when she gained a little fame. So many people in the Hollywood industry work so hard to keep their lives outside of the public eye as private as possible, and many hide who they really are for fear of losing the success and the momentum they've gained. Look what happened to Ellen DeGeneres when she came out as a gay woman in the 90s on her public sitcom? She was ostracized, she lost her show, and it took her some time to come back from that (though she's come back bigger than ever). It simply isn't something many famous people want to share.
3. She Used Her Role in "Charm" to Come Out
When she was cast as a transgender character in the hit play "Charm," she knew she could easily call upon her own experience in life to play the role. However, she also knew that she had to come out and finally share her truth. She went through her own transition when she was in her early 20s, and it was time for her to open up about the role.
4. She Was Afraid
She once said that going to work every single day was terrifying. Is this the day that someone would find out her secret and would she even have a career after this? She says that living in Hollywood is hard when you have a secret – and it's hard when you don't. She was afraid each and every day that something would happen and bring this up.
5. She Was Depressed
She was happier than she'd ever been when she transitioned, but she felt depressed that she could not live her life the way she felt she needed to live her life – honestly. She felt like she let down her mother, who was in her mid-80s at the time – because she supported her throughout her transition, her life, her successes, and everything in between. She did not want to continue to live a life that wasn't fully hers.
6. She's Good at Being Private
Perhaps it's her long history of keeping the beginning of her life a secret, but she's good at keeping her private life private. That is, until she decides she's ready to share things with the world. She is not a woman who is living her life in the public eye until she chooses to, wants to, and is ready to. We love that about her, and we love that she's been able to keep her life private despite her massive success.
7. She's Close to Her Mother
Her mother, a woman who has supported her throughout her entire life, is very close to her daughter. They have a lovely relationship that clearly shows you what it is like to be a mother who is just happy to have her own child with her and happy. She supported Caldwell throughout her entire life, transition and all, and that's why it's so easy for her to be close to her.
8. She's A Role Model
Some might say that keeping a secret as long as she did does not make her a role model, but we disagree. Coming out and admitting that you've been keeping something from your fans and from everyone in the world for more than four decades is a big step. To admit what you went through, why you did what you did to hide it, and how you came to the realization that you need to own your life is such a beautiful situation, and we cannot think of her as anything other than a total role model as a result.
9. She's Aging Well
Now that we've gotten everything else we wanted to say about Sandra Caldwell out of the way, can we spend a second talking about how gracefully she's aging? She looks decades younger than she is, and we would love to know what she's doing to make sure she stays youthful and elegant. Now that she can focus on just being herself, we'd love it if she opened up about her skincare and her personal care routine.
10. She's Got A Lot of Support
When she first came out and shared her truth with the world, her partner's brother sent her a text message that basically told her that she's courageous and she's loved and his family adores her. And, he did not know that she transitioned. It wasn't something she shared. What a beautiful situation that is.