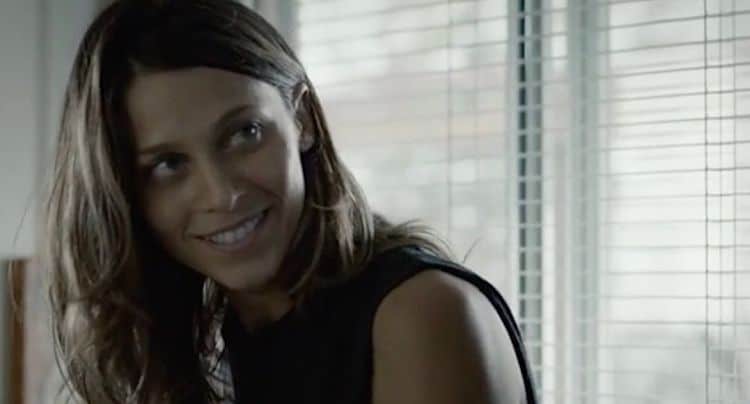 Savannah Welch's acting journey began nearly 20 years ago and a lot has changed during that time. Despite having nearly two dozen credits, most of the roles Savannah has played have been relatively small – until now that is. She will have a recurring role in season three of Titans and fans are looking forward to seeing her back in action after she took a brief hiatus for the last couple of years. While Savannah may not have the longest resume, she's ready to show the world just what she's capable of. If you're not familiar with her work, now is the perfect time to get aquanited. Continue reading for 10 things you didn't know about Savannah Welch.
1. She Attended UT Austin
Once Savannah made up her mind that she wanted to go into the entertainment industry, she knew that she wanted to educate herself as much as possible. She enrolled at the University of Texas in Austin where she studied film. She left school after just one year in order to pursue her career.
2. She Is A Nashville Native
Savannah was born and raised in Nashville and she is very proud of her southern roots. Nashville is widely known for its rich history and beautiful culture, and Savannah loves being a party of. These days, however, she is living in the Wimberly, Texas area.
3. She's A Musician
Savannah's acting is what people are most likely to recognize her for, but she is also a talented musician who has had a successful career. She is a member of a Texas-based band called the Trishas. The group started in 2009 and released their debut album in 2013.
4. She Comes From A Musical Family
Savannah's decision to get into the music industry probably wasn't a surprise to anyone who knows her. Many would probably say that the apple didn't fall far from the tree. Her father, Kevin Welch, is a well-known country musician who has been releasing music for over 30 years.
5. She's An Amputee
In 2016, Savannah's life was changed forever when she was involved in an accident while shopping at a local market. A driver who was leaving the parking lot accidentally accelerated and drove right into Savannah. The injury to her right leg was so severe that her leg had to be amputated. Although some many have assumed the injury would hurt her career, that hasn't been the case at all.
6. She Likes To Stay Low Key On Social Media
Social media is a very powerful tool, especially for those in the entertainment industry. As a result, most people would probably expect Savannah to dedicate lots of time and effort to building a social media presence. She doesn't seem to have much interest in doing that, however. While she does have an Instagram account, it's currently set to private.
7. She's A Mother
Savannah's career has played a very important role in her life over the years, but nothing is quite as important to her as being a mother. She has one son named Charlie who was born in 2012. He is her absolute pride and joy and she loves spending as much time with him as she can.
8. She's All About Positivity
After Savannah's accident, it would have been easy for her to develop a negative mindset and give up on continuing to chase her dreams. She refused to do that, though. Instead, she has chosen to focus on all of the positive things she has going on in her life. She makes it a point to practice gratitude and she is thankful for every opportunity she gets.
9. She's A Doula
On top of being a performer, Savannah is also a certified doula. During an interview with Lone Star Music Page Savannah said, "A doula is somebody who provides emotional and physical support to the mama in labor, and to her partner as well. When Charlie was 2 I became certified as a birth doula."
10. She's A Parent Educator
Bringing babies into the world isn't the only part of the parenting process that Savannah is passionate about. Savannah also wants to help educate parents at other points in their journey. She told Lone Star Music Page, "I went through training to be certified as a parent educator, through a program called Attached at the Heart. It's founded on the eight principles of Attachment Parenting. So that's something else I've thought about: if I can't support women in labor, what are some other ways that I can support families and this next generation that doesn't require such an able body?"