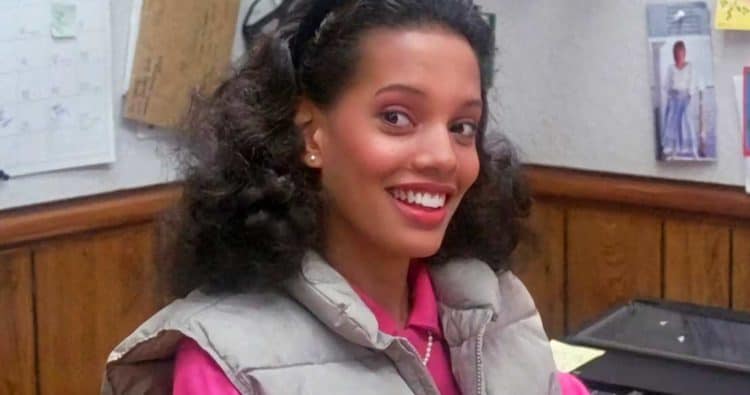 Some folks from the 80s seem to shine brightly and then almost fade away but Shari Headley has been around for a while even if you haven't seen her as much on the big screen. That could be largely because she hasn't been seen in the same capacity as she was featured in Coming to America with Eddie Murphy, but it doesn't mean that she hasn't been around. In fact Shari has been keeping rather busy throughout the years as she's continued to act and has showed up in various series and continued to strut her stuff as much as possible. That she hasn't been as well-known as other celebrities is evident but that could easily be that once her initial fame reached a plateau that people had already moved on to the next talent in line and left her to do her thing. She still has plenty of fans and she's still very good at what she does, but like all professions the young tend to move the older generations along at times so as to make room.
Here are a few things about Shari you might not have known.
10. She made her acting debut on The Cosby Show.
This is one bit of information a lot of people might not remember since a lot of people came and went on the Cosby show and even the main stars eventually tapered off since once the kids grew up they went off in their own directions. But she was there for a little while as a guest star and got her start in this manner before moving on.
9. Sheri made her way to soap operas for a while.
To be honest you really have to be a fan of soap operas to care about who's in them and why they mean anything. When it comes to watching them a lot of people tend to enjoy the stories and the characters and the dynamic between them, so there is a reason why some people are glued to their sets when they come on.
8. She was married to Chris Martin at one time.
Remember Kid n' Play? Well, she was married to Play for a couple of years but it didn't last and they were divorced after a while, but did have a kid together. Marriage in Hollywood seems like a fragile thing sometimes and doesn't always seem bound to last.
7. It sounds as though she will be in the upcoming Coming 2 America movie.
According to Amanda N'Duka from Deadline she'll be picking up the role she stepped into years ago as the love interest of King Akeem. One has to wonder how her character is going to react since the plot seems to be that Akeem has a son he didn't know about in America.
6. Her net worth is around $2 million.
She's kept herself pretty well off for the last couple of decades it seems and it's great to see since some actors tend to fade out and simply lose just about everything that made them great. Sheri however has definitely been keeping up with the business and has kept herself in good financial shape.
5. She's kept her personal life on the down low.
After being married to Chris Martin it's uncertain as to whether she started dating anyone or not but it's hard to think that she went all this time without seeing anyone. All in all though her personal life is her own and no one else's so it's not exactly wise to poke and prod.
4. Her social media presence isn't huge but it's noticeable.
She has tens of thousands of followers and while that's not exactly impressive on the Instagram scale it's definitely enough to say that she has a lot of loyal fans that are fully interested in what she's doing and want to know how her career is going.
3. She's in her 50s at this time.
To be quite honest she still looks very fit and very good for a woman her age and should make a great addition to Coming 2 America since if you look at it this way, everyone has been aging quite a bit throughout the years and she'll fit in perfectly.
2. She does seem like a bit of a foodie.
Looking at her Instagram posts it does seem as though she likes to experience a few different culinary delights now and again and sees fit to share them with her followers and anyone else that wants to take a look.
1. It seems she's a Harry Potter fan.
She might be a Harry Potter fan or it might be that she's a good sport and enjoys a good time out with others since she was seen posing in front of the wand shop in Universal Studios. It's a good time anyway.
It's going to be fun to see her back on the big screen.