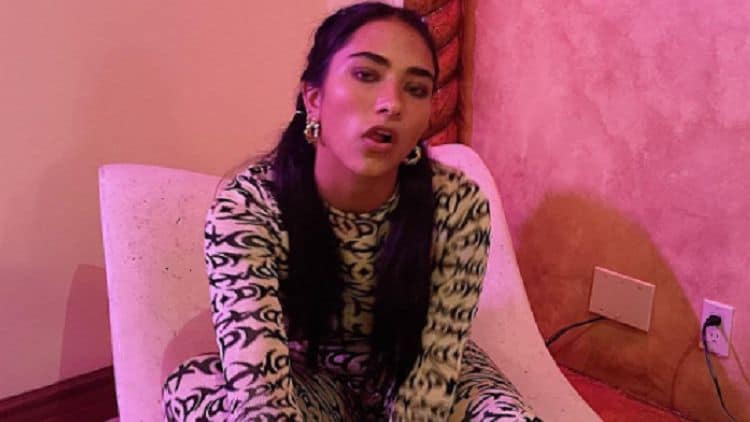 Being popular on social media comes with lots of perks, but it also has its downsides. When you share your life with the public, everything you do falls under lots of scrutiny. TikTok star Sienna Mae Gomez is experiencing this scrutiny first hand after news broke that she allegedly sexually assaulted another influencer who also happens to be her ex-boyfriend. Sienna has since spoken out to deny the allegations, but once something like that is put out there it can be hard to bounce back from. Still, she is determined to clear her name and move forward. Only time will tell if this incident has a lasting impact on her career. Continue reading to find out 10 things you didn't know about Sienna Mae Gomez.
1. She Initially Joined TikTok For Fun
When Sienna first started posting on TikTok, she was just looking to have a good time. She had no idea that her following would eventually reach massive numbers. Although it wasn't something she was expecting, she loves all of the success she's achieved and she's grateful for all of the people who have supported her.
2. She Likes To Stay Active
Just because Sienna spends a lot of her time on the internet doesn't mean that she doesn't like to get out and do other things. She's an adventurous person who enjoys getting out and exploring and staying as active as she can. In addition to dancing, she also likes to work out.
3. She Sells Merch
Following Sienna on social media and looking at her posts isn't the only way people can show love for Sienna and what she's created. She also sells branded merchandise under the name Confidence is Cute. The brand is dedicated to promoting not just style, but body positivity. At the moment, her merch includes hoodies, t-shirts, hats, and sweat pants.
4. She Loves Being Near The Water
Sienna was born and raised in Laguna Nigel which is located right on the California coast. Like a true California girl, Sienna loves getting outside and hanging out near the water. From the beach to the pool, you can usually catch Sienna enjoying a beautiful day by soaking up some sun.
5. She Enjoys Connecting With Her Followers
Sienna is grateful for all of the people who have shown her love and support and she wants to be able to show it back as much as possible. She loves responding to questions and comments from fans. Unfortunately, however, she isn't always able to get back to every single person due to the number of people who reach out to her.
6. She Comes From A Diverse Background
In a Q&A video on her YouTube channel, Sienna revealed that she comes from several ethnic groups. Her father's side of the family is Mexican and Irish while her mother's side is Russian Jewish. Sienna also speaks Spanish. Overall, she is very proud of the different cultures that have combined to make her who she is.
7. She's Struggled With Body Positivity
Sienna's confidence is one of the things she has become best-known for, but she didn't always feel so good about herself. Over the years, she has had to deal with feelings of self-doubt and she often felt bad for not fitting into the stereotypical standards set by society.
8. She Has Over 11 Million Views On YouTube
When most people think of Sienna Mae Gomez, TikTok is the first platform that comes to mind. However, she has also had a lot of success on YouTube where she posts a wide variety of videos. In addition to having 402,000 subscribers on YouTube, she also has more than 11.3 million views.
9. She Is Always Loved To Perform
Even before her social media fame, performing has always been a big part of Sienna's life. She loves to entertain people and she's very passionate about dancing. While it's unclear if she wants to expand beyond social media, she has shared that she wants to continue to do entertainment-related things. Since many influencers are starting to see lots of success outside of the internet, there's a good chance she may decide to break into something like acting one day.
10. She Is All About Family
Sienna comes from a very close-knit family and maintaining those bonds is something that is very important to her. In addition to being tight with her parents, she also has a great relationship with her brother, Jacub, who is a photographer and filmmaker. The two have collaborated many times and Jacub her started building a large online following as well.