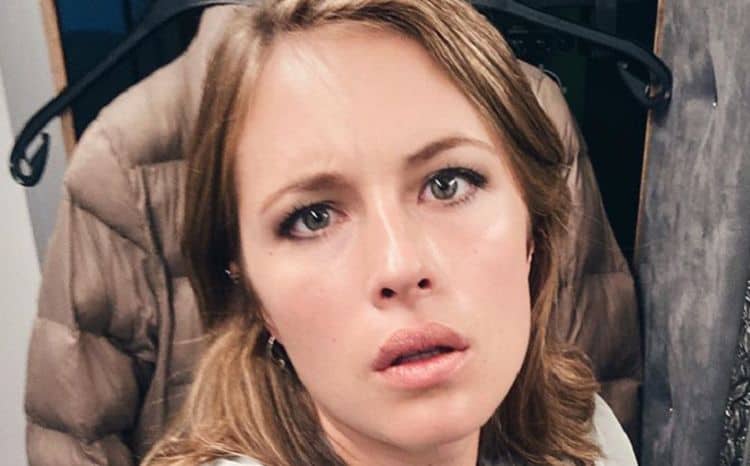 Over the last decade, Sinha Melina Gierke has been working hard to make a name for herself as a professional actress. In that time, she has gone from making minor guest roles to bigger opportunities. Her talent and enthusiasm have have entertained countless people and that number has gotten even larger thanks to her role in the Netflix series Barbarians. Although the show was originally filmed in German, it has been dubbed in several other languages and released all over the world. Now with more eyes on her than ever, Sinha is showing exactly why she deserves all the attention she's been getting. Continue reading for 10 things you didn't know about Sinha Melina Gierke.
1. She Hasn't Been In Any American Productions
If Sinha's name doesn't sound familiar to you, it's because she hasn't been in any American TV shows or films. So far, all of the work she's done has been in her home country of Germany. However, that might not be the case for much longer as Barbarians continues to take off.
2. She's Drawn To Good Scripts
Picking the right roles is one of the most important elements of an actor's career. How many times have we seen one role catapult someone into the spotlight or vice versa? With that being said, Sinha likes to take her time when considering roles, and a good script is the main thing she looks for. She told Phenomenelle, "If I like the script beyond the first few pages or something about the character appeals to me, it becomes exciting for me."
3. She's Also A Producer
Acting definitely seems to be Sinha's main focus, but she also has some interest in working behind the scenes. Her IMDB page says that she has one production credit for her role as assistant producer of the TV series Einfach Maria. We weren't able to find any information to indicate whether or not she plans to do more production work in the future.
4. She Loves Nature
Some people can't stand the thought of spending hours outdoors exploring and interacting with animals, however, for Sinha Melina Gierke that sounds like a day well spent. She loves being outside and has lots of appreciation for the beauty of nature. Whether hiking, canoeing, or feeding animals, you can usually catch her outdoors on a nice day.
5.  She Ran Track When She Was Younger
Long before she became a professional actor, Sinha was actually an athlete. Based on pictures on her Instagram account, it looks like Sinha ran track when she was a kid. Even though she no longer participates in track, she still likes to find ways to keep herself active.
6. She's Family Oriented
No matter what you do in life, a strong support system is always a must. It's nice to know what there are people who love you and have your back through all of life's ups and downs, and Sinha has been fortunate to find that support with her family. She has very close relationships with her mother and sisters.
7. She Likes Fashion
As an actress, it's no surprise that Sinha loves to express herself, and fashion is another way for her to do that. During an interview with Haar Blog she said, "In general, I'm more sporty and casual, love jeans and T-shirts and in summer I also like dresses…My absolute must-have are my sneakers from the Adidas Sleek Series. I love the cut and have them in many different colors. Shoes can just give the whole outfit a different touch immediately and I love this effect."
8. She Is A Dreamer
Everyone has dreams but as we get older, most people feel lots of pressure to abandon those dreams in favor of something more 'realistic'. Sinha, however, understands the importance of dreaming and she isn't afraid to use her imagination. Being able to do this probably comes in very handy for her career.
9. She Loves To Travel
Sinha is an adventurous person and she loves to get out and see the world. Thanks to her career, she has been able to do lots of traveling over the years. Some of the countries she's visited include Vietnam, Laos, and Austria. She has also done lots of traveling within Germany.
10. She's Very Active On Social Media
Social media has proven to be an incredibly valuable tool for people in the entertainment industry. It gives them the ability to interact with fans like never before and promote their new and upcoming projects for free. Although Sinha doesn't have the biggest social media following, her fans will be pleased to know that she is very active on Instagram.