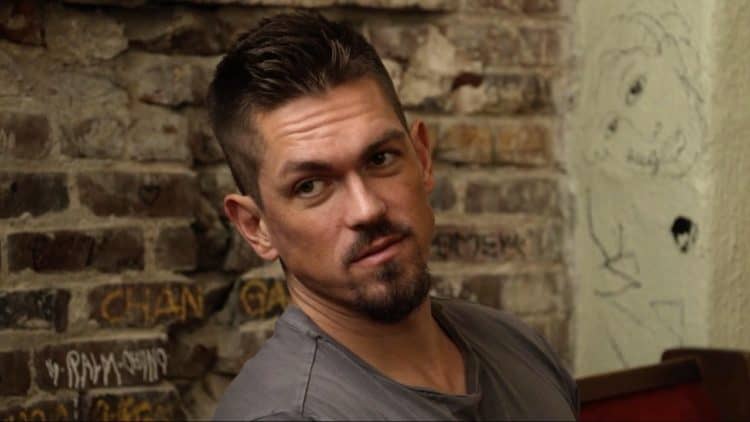 Steve Howey has been in the business for more than 20 years, and in that time he's gotten to live every actor's dream: having a significant role on a major TV show. Most fans know him from playing Kevin Ball on Shameless, a role he's had since 2011. Although the show is coming to an end, his portrayal of the character will forever be one of his best-known projects. Steve doesn't appear to have any future roles coming up, but anyone who knows how talented he is knows we haven't seen the last of him. His ability to take on dynamic and complex roles has already opened lots of doors for him, and will continue to in the future. Continue reading for 10 things you didn't know about Steve Howey.
1. He Was A College Athlete
Acting wasn't always the focal point in Steven's life. Instead, he grew up playing sports and was quite a talented basketball player. After four successful years of playing in high school, he earned a basketball scholarship to Northeastern Junior College in Colorado.
2. His Father Is A Director
The apple certainly didn't fall far from the tree when it comes to Steve. His father, Bill, is an actor, director, and acting coach who has been working in the industry for several years. In 1998, Steve starred in a movie called Class which was written and directed by his father.
3. He's A Voice Actor
Most people are aware of many of the live action projects Steve has done, but what many people don't realize is that he's also a voice actor. He voiced Trooper Norris in the TV series Carrier. It'll be interesting to see if he decides to do more voice work once the final season of Shameless finishes its last season.
4. He's Struggled With His Weight
These days its pretty obvious that Steve keeps himself in good shape, but that wasn't always the case. During an interview with Men's Journal he said, "I've always been up and down with my weight. I think when Reba ended and I really wasn't sure what was next for me, I really blew up. But I've gotten back in shape over the last year or so because of health reasons, not aesthetics. When I entered the first season of Shameless, I compressed a vertebrae and that was very painful. I couldn't stand up, let alone walk. And I realized something had to change, so I started working out more. "
5. He's A Father Of Twins
Not only does Steve have a busy life at work, but his personal life is also pretty busy as well. In 2015, he and his wife Sarah Shahi welcomed a set of twins. Steve always looks forward to spending as much time with his children as he can. He and Shahi filed for divorce in 2020.
6. He Loves Motorcycles
Steve has always been the type of person who enjoys a good adrenaline rush, and riding motorcycles has been one of his favorite ways to get that feeling. He owns a Harley but told CBS that he hasn't really gone out riding since his children were born. The decision to avoid risky activities is one that a lot of people make once they become parents.
7.  He Spent A Lot Of His Childhood On A Boat
Steve's upbringing was a little different from most people's. His parents traveled a lot and eventually ended up purchasing a 38 foot boat. While talking to CBS Steve recalled, ""Say goodbye to all your friends and toys, Steve!" We started making our way down south to Baja, stayed in Cabo, then went down to Mazatlán. By the time we were headed to Panama, it had been, like, months and months and months. I remember being hungry and my mom saying, "Cast a line, Bill! Get a fish!""
8.  He Can Juggle
Do you have a cool talent that lots of people don't know about? Steve does. During an interview with Pop Culturalist he shared that he can juggle although he didn't go into any detail about what kinds of items he's able to juggle. Maybe one day his fans will get to see this skill in action.
9. He's A Lucille Ball Fan
Steve isn't necessarily known for being a comedic actor, but he is a fan of one of the most famous comedy queens of all-time: Lucille Ball. He acknowledged that although Lucy typically acted ditsy on TV, she was a very intelligent woman who made sacrifices to get ahead.
10. He Enjoys Doing Volunteer Work
Giving back to the community is one of the many things Steve tries to do with his platform. He has worked with a non-profit called the Starlight Children's Foundation. According to the organization's website, the foundation is dedicated to serving children with serious illnesses.