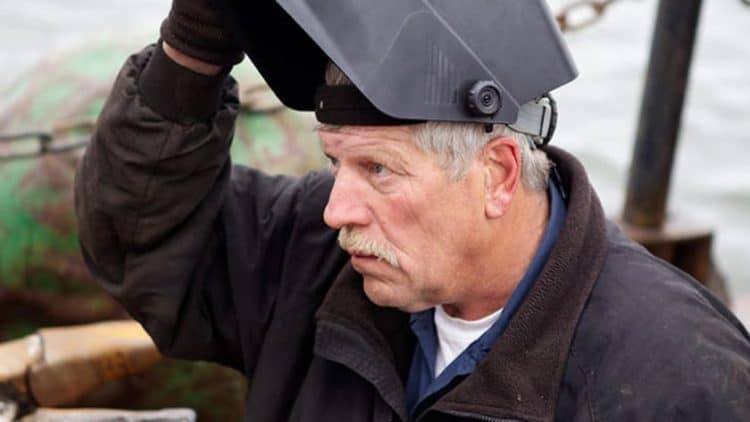 Steven Pomrenke became a celebrity personality after appearing as a cast member of the reality television series "Bering Sea Gold," on the Discovery Channel. He's not the movie start type and he's not really an actor but he does know what he's doing when it comes to mining for gold in Alaska. This is how he became involved with the show. He's an expert in the field, and he has also gathered a strong fan base. To help you know a little more about him, here are 10 things that you didn't know about Steven Pomrenke.
1. Steve is self-taught and passed the skills forward
Steven works with his son Shawn Pomrenke in the family dredging business. He had to work hard to learn the ins and outs of the business and it took time, but he's achieved the rank of expert and he's good at what he does. He saved his son Shawn a lot of grief though. Shawn was born into the business, growing up around his father and the work, so he learned as he grew and matured. He seemed to just come by it naturally because prospecting and mining was a way of life for him and his dad.
2. He gets to work on a father-son team
One of the best things about watching "Big daddy" Steve Pomrenke on the show is that he got to teach his son everything that he knows about the business. This has given both of the men a sense of pride in the accomplishments of the team and it gives them both a passion that they have in common. Few men are privileged to get to spend this much time with their sons as work usually takes them in opposite directions.
3. Steven has had his share of heartaches
Although Steve and Shawn work as a father and son team, there have been some very tough times for the family. Steve has never been in trouble with the law and he's maintained strong values and moral standards, keeping his record clear. The same is not true for his son Shawn. Shawn has been in a lot of trouble for drinking and driving. He totaled a car in one accident and he's been arrested quite a few times for DUI.
4. He owns the most successful vessel on the show
Steve is the owner of Christine Rose, their seaworthy vessel, and he's the captain of the ship and the boss of the operation. Still, it takes a team effort to successfully prospect for, identify gold deposits, then mine it out of the ocean. There are other people involved in the operation, and when assessing which teams on the show have the best luck, it is directed towards the vessel, and for "Bering Sea Gold," The Christine Rose has been the most successful vessel in the show's history.
5. Steve is following a dream
Steve isn't a native of Alaska, but rather a transplant. He actually grew up in the state of Minnesota. While living there he worked as a mechanic, but the whole time he had a big dream. He dreamt of moving to Alaska to mine for gold. It took him a few years of hard work and scrimping to save enough money to buy the necessary equipment, but that's just what he did. He followed his dream and it led him to Alaska where he is now the owner of a successful dredge ship.
6. He's a hard worker
Steve Pomrenke doesn't just delegate the work to the deckhands or his son Shawn. He gets in there and does his share and then some. He's known for being a responsible captain and leader as well as being a hard worker.
7. Steve and his son are shockingly different
Fans of the show can't help but notice how different that Steve and his son Shawn are. While they work well enough together and they both share a passion for Bering Sea gold prospecting and mining, this is about where the similarities end. Steve and Shawn have much different personalities and it's evident when you see them together on the show. They also have different ideas when it comes to digging for gold as well as their views on how business should be conducted. It's the popular opinion that Steve could work his son under the table without too much effort.
8. Steve has amassed a fortune due to hard work
We also learned that Steve has made a very good living in his career as a gold miner. He has an estimated net worth of around $5 million when all is said and done. He and the crew have managed to pull up more than two thousand ounces of gold recently, which in itself comes out to just under $3 million. This is just the figure for what he's been able to extract from the Bering Sea.
9. His son had a near brush with death
It hasn't been that long since Steve Pomrenke went through something that is every parent's nightmare. His son Shawn was involved in an altercation at a bar. While bar fights are fairly common, this one turned out to be nearly fatal. The person he was engaged in a fight with pulled a knife and stabbed him in the back. Shawn was hospitalized for several days after the incident. Steve knows what it is to have a child come to the brink of death, but thankfully, Shawn recovered. Although he's known to be a scrapper and his reputation may not be stellar, Steve loves his son and so does the majority of viewers on the show "Bering Sea Gold."
10. Steve has several television appearances to his credit
Although he's not an actor, Steve Pomrenke might as well be for as many times as he's appeared on television. As the owner and operator of the Christine Rose, he's appeared as himself in multiple recurring episodes of the television series "Bering Sea Gold" between 2012 through 2018. The last count was a total of 74 episodes. He appeared on "Bering Sea Gold: Under the Ice" which is a TV series documentary from 2012 through 2013 as co-owner of Shamrock and owner of Christine Rose. He also appeared in the 2012 "Bering Sea Gold: After the Dredge" series. He was back in 2014 for another run of "Bering Sea Gold."