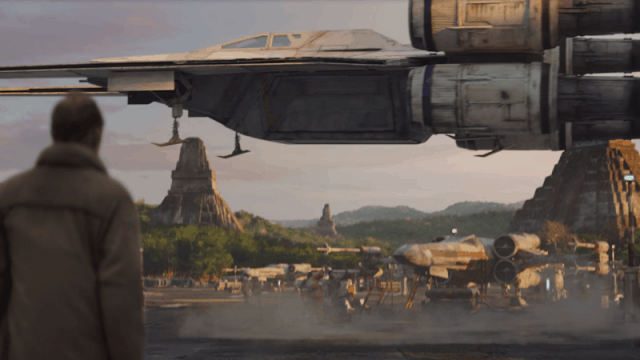 I like to count myself among the biggest Star Wars fans on the planet, so, obviously, I'm a tad excited about the first "Anthology" film in the franchise, Rogue One: A Star Wars Story. One of the most intriguing things about the film since it's announcement has been the simple fact that it's set before A New Hope (similarly to the absolutely fantastic Star Wars Rebels), and the promise of well-known iconography from the series (here's looking at you, Death Star) has the potential to excite even the most stalwart fan.
The latest episode of the weekly YouTube series The Star Wars show made a huge reveal of something we'll get to see in the film, and that reveal is the newest fighter and transport, the U-Wing (officially designated the Incom UT-60D, for those keeping track at home). This ship, seen above next to some X-Wings on what appears to be the Rebel Alliance base on Yavin IV, will play more of a transportation role, but, just like its X-Wing cousin, its s-foils can be locked into attack position in order to provide some aerial support.
Check out the concept art for the U-Wing below: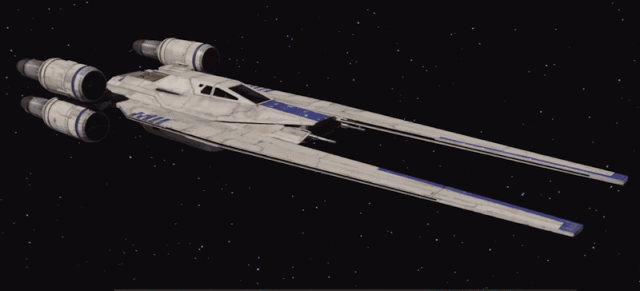 Eagle eyed viewers may be able to tell that the U-Wing was actually revealed more than a year ago in concept art from Celebration 2015 that featured our first look at the film. Check out that concept below: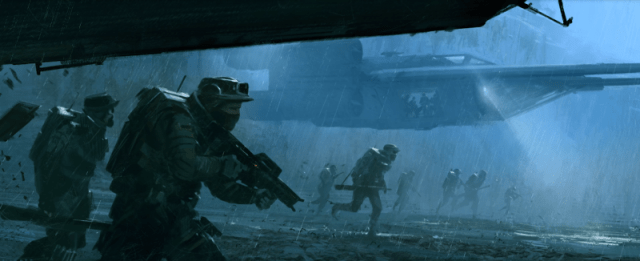 The ship looks great, if you ask me, and I can't wait to see a ton more of it when Rogue One: A Star Wars Story releases in theaters on December 16.
Do you like the design for the U-Wing? Let us know your thoughts in the comments down below!