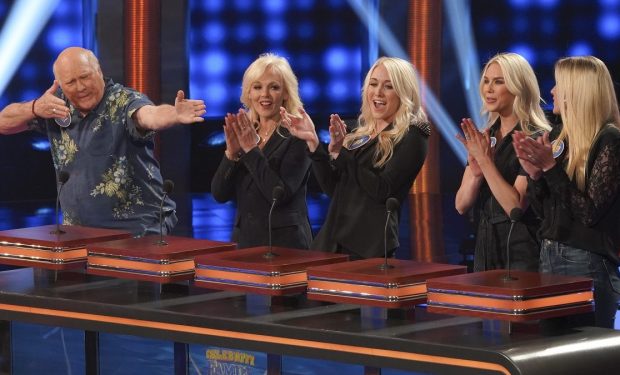 Superstar wives have today managed to break away from their husbands' shadows and make a name for themselves hence the Real Housewives franchise. Most of these famous wives take full advantage of their husbands' fame and create businesses out of it. Very few of these wives, however, try to stay away from the limelight and drama due to the clout it brings. Terry Bradshaw's wife is one of the few private wives out there. She has managed to keep most of her life hidden and the information that involves her is always accompanied by that of her husband.
Tammy Bradshaw was born on October 5, 1961. She is an American nationality of white ethnicity. Due to the fact that she is a very private individual, details about her place of birth or her early life are not public knowledge. She is currently married to former quarterback Terry Bradshaw who is a native of Tennessee. He attended the Louisiana Tech University where he began his football career and made a name for himself in the football circles into what it is today.
Here are some lesser-known facts about Tammy Bradshaw
1. Tammy Bradshaw Isn't her Real Name
Tammy Bradshaw was born as Tameria Alice. She adopted the short version of the name Tameria later on in life and her last name Bradshaw is that of her husband Terry Bradshaw.
2. She Met her Husband on a Show
According to All-Star Bio, Tammy met husband Terry Bradshaw in a show a year after she had gotten a divorce from her ex-husband David Lutrall.
3. Tammy is Terry's Fourth Wife
Marriage isn't always an easy thing especially for most celebrities since their lives are often left in the hands of the public. Terry Bradshaw can attest to this fact as he has had his fair share of marriages and divorces. Terry's first wife was Melissa Babish. The two tied the knot in 1972 but got divorced a year later. Terry married Jojo Starbucks in 1976 and got divorced in 1983. His third marriage was to Charlotte Hopkins who was a family attorney in 1984. This marriage lasted longer than his other two as they were together for 16 years before filing for divorce in 1998. His two children Rachael and Erin are the result of this third union. He met Tammy in 1999 and begun dating her, who was also fresh from a divorce. They lived together up until 2014 when they tied the knot.
4. Of All of Terry's Wives, She Was the Least Famous
Terry Bradshaw was a famous quarterback and he decided to try settling down with someone of his status quo. His first wife Melissa Babish was a pageant queen having been Miss Teenage America at one time. His second wife Jojo Starbucks was a figure skater and an Olympian while Charlotte Hopkins his third wife was a well-known attorney. Terry Bradshaw said in an interview that Tammy was different from all his previous wives in that she was private and was his best friend.
5. She is a Supportive Stepmom
Tammy has not been lucky enough to have her own children but she has also taken good care of Terry's children from his other marriage. Rachael is a singer while Erin is a realtor. She has been a mother figure to the 2 girls and it seems they have also placed her in the position of their mother as they can often be seen together.
6. Tammy is Quite the Philanthropist
Instead of using her husband's fame and hers as well to further herself in the entertainment industry, Tammy Bradshaw is instead focusing her sights on philanthropy. According to Just Richest, she has made donations through Chris Long's Waterboys Initiative to help in the sustenance of life in drought-stricken areas in Africa. She alongside her husband has built wells and donated to the 2018 AQHA Lucas Oil World Championship Show grand prize. The couple also breeds horses and cattle, and through their Terry Bradshaw Quarter Horses, they have made strides to raise Halter horses. She has also worked for organizations such as Opioid Solution and the No Kid Hungry Charity for their fundraisers.
7. She and Her Family Have a Reality Show on the Way
According to Pittsburgh Magazine, Tammy Bradshaw together with her husband and 3 daughters Erin, Rachael and Lacy are set to be the stars of their very own reality show called 'The Bradshaw Bunch'. The show is set to be a comedy reality show that follows the lives of the Bradshaw family and seeks to show viewers the other side of the former quarterback and his family, that they normally don't get to see. The family has already filmed the pilot and is waiting to see if they'll get picked up for a full season by NBC Universal and E!
8. Professional Career
Tammy has previously worked as a model and appeared in various TV shows. Her philanthropy work is also part of her career as of now.
9. Distinctive Features
We all want to look as good as Tammy Bradshaw does when we are in our 50s. She has a charming smile and glowing skin. She also has blond hair and black eyes. Additionally, she is 5 foot 7 inches which makes her stand tall.
10. Net Worth
Tammy's net worth isn't public knowledge but she does share in her husband's net worth. Her career has also earned her a decent amount of money although the amount isn't disclosed. Most of her salary today is usually earned from event appearances, which she makes with her husband and TV shows and interviews. Her husband is estimated to be worth around $15 million dollars
Summary
Tammy Bradshaw is one of those people who bear an unlikely grace to themselves and are rarely seen in public unless necessary. She has managed to keep her life under wraps and it speaks a lot about her personality as a wife and a mother.