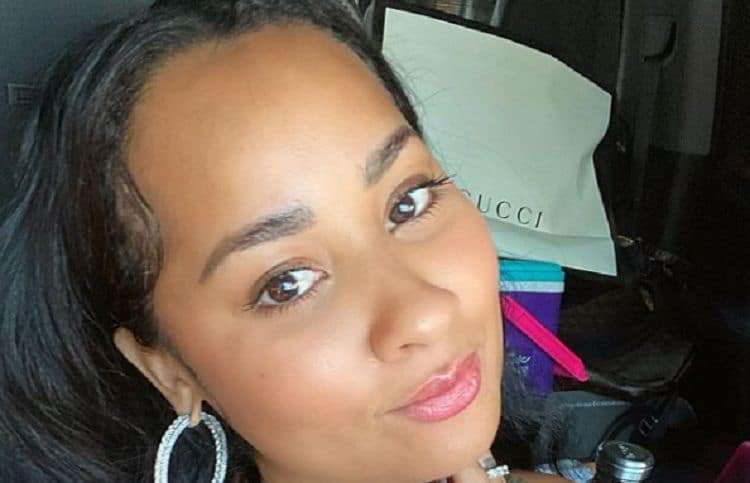 Who doesn't know Tammy Malphurs? More accurately, who doesn't know Tammy Rivera? Some know her better by her maiden name, and others know her better by her husband's name. She and Waka Flocka Flame have been married a long time, they've become famous on reality television, and her family is always in the spotlight. So, what is it you don't already know about her? We can share everything you need to know right here.
1. She is in Her 30s
Tammy Rivera Malphurs is still young, but she is also in her 30s. This 80s baby was born on July 30, 1986, which means she's very close to celebrating her 35th birthday. Summer birthdays are so much fun.
2. She is From Maryland
She was not born in Maryland, but she did spend most of her life in Baltimore. She moved there with her mother when she was only 8. Her father was sentenced to a 30-year prison term, and her mother thought that she would relocate the family as a result.
3. Her Father Wasn't in her Life
She did not meet her biological father until she was nearly 14. He was not a part of her life growing up, and she doesn't speak much about him now. We don't know if he has become a part of her life or if he is still making contact with her, if she is even interested, or where they stand. That is a very private part of her life.
4. She is Married
She's been married for seven years now. She married famous rapper Waka Flocka Flame back in 2014, and they have remained strong over the years. Because of him, she is part of the "Love and Hip Hop," franchise, and it's how the world got to know the lovely young reality star.
5. She is A Mom
Tammy is a mother, and it's something she became when she was still very young. By our calculations, she was only 19 when she became a mother back in 2005. Her daughter, Charlie, was born that year. While we all know who her biological father is, no one knows much about how he is with his daughter or if he has a relationship with her at all, but we do know that her mother's husband has been in her life to raise her as his own.
6. She is a Designer
In addition to being a wife, a mother, a reality star, and so many other things, she's also a designer. She released her own line of swimwear back in 2015, and she is proud of the work she does. She calls the line T-Rivera. She's happy to do it, and she's making a big impact on women who want to find a wonderful fit.
7. She Has Fans Speculating
She posted a gorgeous photograph of herself on her Instagram page in early 2021, and she happens to be holding her stomach in the photo. She looks beautiful, but now she has fans wanting to know if there is a pregnancy she's not telling anyone about. We just want to say we will not speculate about pregnancy unless she says she's pregnant herself. It is not nice to speculate.
8. She and Her Husband Separated
There was a time in their marriage when things were not so good with them. Her husband was accused of being unfaithful to her, and they ended their relationship. However, they decided that they have more to work with than without, and they eventually decided to make their marriage work. They've been focusing on themselves and their family ever since.
9. COVID Did Not Stop Her Fashion Excitement
While so many people became all about athleisure and casual wear during lockdowns, she spent nearly $100k on new clothes, shoes, and handbags during the lockdown. Being at home and not being able to go out and do things was not about to stop this fashionista from looking her best, and we commend her for that. She did what she needed to do, and she did it well.
10. She is Tired of People Asking About Her Nationality
She's very proud of her heritage. However, she is tired of people asking when she's already told them a million times. She's had people ask left and right, and she's already said it to them before. It's also easy for anyone to merely look it up online. But, in case you weren't listening the first time, she is Nicaraguan and black.