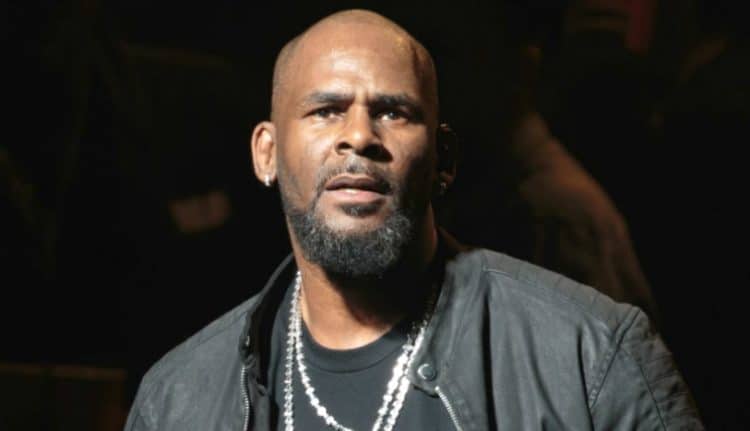 When you're an artist such as R. Kelly, basically someone that's big enough to be called a megastar, it might seem like you can get away with anything. But when you continually deny anything and everything and are able to slip through loopholes in the law or capitalize on the mistakes of law enforcement then it might be closer to the truth than people like to hear. It's very true that R. Kelly didn't have an easy life growing up and it's true that he's been a megastar throughout his career, but his many run-ins with the law haven't been by accident and they seem to have inspired him to surround himself with convincing lawyers and become intelligent enough to deny with a straight face the many things he's supposedly done according to many people. Whether or not he was guilty is a moot point since he's been brushing things off for years now.
Here are a few of his songs that have been featured in movies.
5. Pitch Perfect 3 – Ignition
The girls are back and they're doing their best to revive the old magic they had back in college, but aren't quite as capable of doing that as they wanted to be. Times have changed and so have they, and as they go on to try and win a competition to open for DJ Khaled they run into one problem after another, finally culminating in Fat Amy's estranged father kidnapping the Bella's to use as leverage to gain access to a trust fund that Amy controls. When his yacht is blown up and the Bella's escape he's arrested and the Bella's go their separate ways, with only Beca going on to open for DJ Khaled.
4. All Eyez On Me – Honey Love
It really depends on what you think of Tupac Shakur as to whether or not you like this film. He was a visionary and a man that was influential as anyone, even more so in some ways, when it came to the rap game. But every bit of greatness comes with a stiff price and it was seen throughout his career that as much as he preached and tried to make things better he was still stuck in the life and couldn't get away from it fast enough. Like all biographical movies this one has some inaccuracies in it, but if you can look past those you might get a feel for the kind of man that Tupac was during his life.
3. Magic Mike XXL – Cookie
Just when you thought the stripping show was over the guys are back and they're on the road to another show as they try to recapture the magic that they brought with the first film. The only problem is that they're not as into it as they used to be until a boos to their morale is found and they find the energy needed to get back in the game for one last show. They do manage to make their way to Myrtle Beach finally and successfully begin and finish their show with a lot of help and a lot of luck. This is a film that women will no doubt love since the entire thing is about male strippers getting freaky with their shirts off.
2. Without A Paddle – Bump n Grind
Real friendship is tested in moments such as these when you absolutely need body warmth and yet don't want to snuggle with a couple of sweaty, mostly-naked men. In a bid to survive in the wild however it's best to take what you can get and just be thankful that you don't have to snuggle with a bear instead. Of course it doesn't help when Jerry decides to start recalling the two women they met previously and the story they were told about how they enjoyed the rain and how they danced naked in the downpour. Seeing as how Dan is so close to Tom that's REALLY not a good idea if they want to stay friends.
1. I Believe I Can Fly – Space Jam
You wouldn't think anything could threaten the Looney Tunes since they're indestructible, but the aliens that come calling to their insane little burg are anything but the norm and when they challenge them to a basketball game the aliens decide to suck the talent out of several NBA players to make the odds a little more uneven. So what do the Looney Tunes do? They grab the best player of the last few decades of course, someone that's beaten every last one of the players that had their talent stolen and has been dubbed in the past as one of the most talented NBA players of all time.
Whatever R. Kelly did or didn't do in the past is appalling to be sure, but it's also in the past. People still love his music, so arguing about the past isn't all that useful.