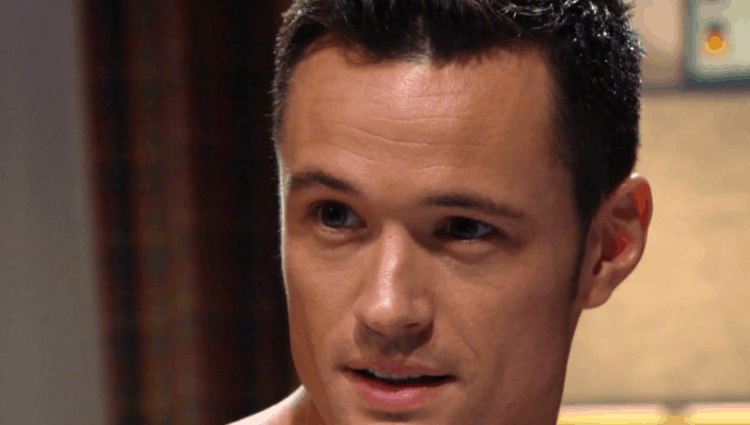 The Bold and the Beautiful fans are wondering when this will all break down for everyone. Thomas is going to marry Hope, who he was able to trick into marrying him sooner. Xander is out to get Thomas to fall to the ground and go to prison for killing Emma, because he is convinced that's how it all went down. There is very little we can do right now other than sit here and wonder when this will all fall to pieces, and we just don't know. We have no idea how this will unfold, what it all means, or how it will all end, but Xander is done with all of this. Yet he's not speaking the truth. He's telling Zoe she needs to get on his page, and there is absolutely not hope for the two of them, if you ask us. Yet, something good did come out of this week, and we did love it.
You see, we did get to see that things worked for a quick moment for Sally. She was able to send Flo off on some errands at work, and that kept her out of the way for a few hours while she was able to spend that time with Wyatt. She can see — as can all of us — that he clearly still has feelings for her — feelings that are much stronger than those he shares with Flo. And we cannot wait to see them back together. When Wyatt finds out that Flo is complicit in all of this — and that he lied and took a baby from people he loves and that he is related to by blood, he will never forgive her. And then he will run back to Sally, and we can all live happily ever after. We love that.
What's Happening on the Bold and the Beautiful
Thomas got what he wanted. #BoldandBeautiful pic.twitter.com/5IziZanWJV

— Bold & The Beautiful (@BandB_CBS) July 12, 2019
We can't resist this sweet boy, either.
What's Next on the Bold and the Beautiful
https://twitter.com/BandB_CBS/status/1147867867871928329?ref_src=twsrc%5Etfw
Well, it seems that there is a lot happening this week, and it will really do something big for Ridge and Brooke. Oh, that's not big in a good way, if you ask us. You see, Thomas and Hope are getting married, and Brooke is completely against it. Ridge feels that their kids should be allowed to live their own lives and they should stay out of them, but his wife is not on the same page. However, he will go to his wife with a major request from his son, and she will not be happy about it. We don't know what Brooke will say, but that's only because we are not sure what he is going to ask of her. We know that this will not turn into anything good, though, and Thomas is asking a lot of his father to do this. His future mother-in-law/stepmom is not a fan of what is going on with him and her daughter.
On the other side of things, Hope is going to make a large decision today, and we think it has everything to do with what Thomas is asking of her. We think that he is going to get her to say yes to marrying him faster and more efficiently, and that is something we cannot wait to see happen. We are good to go with this one, and we do hope that things work out in their favor. But, there is nothing we cannot do other than watch them make this decision on their own, which is what we will see go down.
Stay tuned for more The Bold and the Beautiful and be sure to check out TVOvermind daily for the latest The Bold and the Beautiful spoilers, news, and updates.