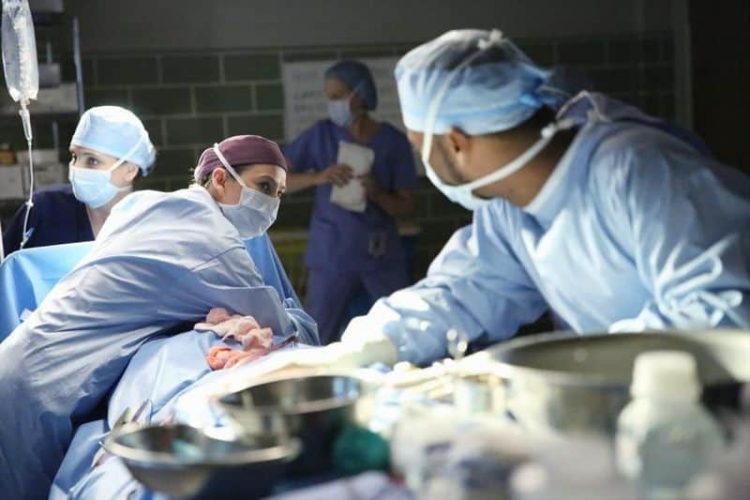 Grey Anatomy is a television series running for some time and has 15 episodes of drama and medicine combined. It has a total of 327 episodes and still going strong. With most of the scenes in a hospital, they have a really big option for surgery scenes. However, some scenes are unique and out of the ordinary. Others are emotional and you would probably think that you were right there in the room. The following are five of the best all-time surgery scenes on Grey's Anatomy that will impress you if not drown you in sorrow.
5. Surgery at Gunpoint
From one of the old scenes in the series, Owen comes into the hospital with a patient and demands that Christina operates on the patient. Owen promises to kill as revenge for his wife's death. If the patient does not make it out alive after the surgery, he will kill Shepherd. The tension and emotion are touching and overwhelming. The intertwined reason for vengeance also brings back old memories of previous relationships. As many would consider this episode, it was nerve-racking, a marker for Grey Anatomy as a whole.
4. Catherine's Dance Season 15 episode 11
In season 15, episode 11, Catherine is supposed to go in for surgery. The scene is one to remember because the surgery room turned out different from what you expect. After an emotional breakdown with Catherine and the hubby, sharing what may seem like their last moments, they eventually find hope and she chooses to go to the table and await her fate. Things take a different turn and as she thinks that she is ready, the entire room turns into a dance floor. This is not your everyday surgery room preparation. Definitely a room to remember.
3. Cristina and Owen
Cristina finds herself in an accident right outside of the hospital. While on the ground an ice popsicle drops on her stabbing her. Dr. Owen finds her on the ground not being able to move and carries her into the theater. What is appealing about this scene is the weird circumstance. How many times does a medical doctor find herself in a somewhat critical situation just like that and a knight in shining armor comes to the rescue not just by getting her into the hospital by also by being the one to examine her? It leaves some suspense. Cristina is definitely impressed and not just by the stitches.
2. Cardiothoracic Surgery
Season 7, episode 15 "Golden Hour" has a scene dedicated to showing people how the doctors prepare for surgery. In this scene, it is all about how the surgeons prepare including how they dress up as well as the disinfecting process. You will hear very few words. They provide a soundtrack that goes very well with the scene. It will keep you watching. Other than the prep for the surgeons and doctors, you will see a few preparations on the patient. This goes to tell you how serious things can get. The intensity is quite breathtaking.
1. How We Operate
Episode 26 of season 2 leaves a breathtaking experience. On the scene, Derek operates on Burke while at the same time Hahn is operating on Denny. Cristina does in the operating room and she stands still not knowing what to do when the patient, Burke awakes and is in distress something no one thought she could do. There is still hope in the surgery room even when it all seems hopeless. There is sorrow and even for an individual who has no experience in the medical field can easily relate to this surgery scene from Grey Anatomy.
Conclusion
The above surgery scenes from Grey's Anatomy are captivating and no matter how many times you watch them, you will always feel like you watched it for the first time. The characters bring out the best of the moments. The change of scenery can be overwhelming but you have to agree that some circumstances can be difficult like when Crista can barely move in a surgery room yet other doctors are awaiting her response. The outcomes are unpredictable and the suspense is bound to keep you glued to your screen. You have the opportunity to experience a balance between love, medicine, and pain all in one.