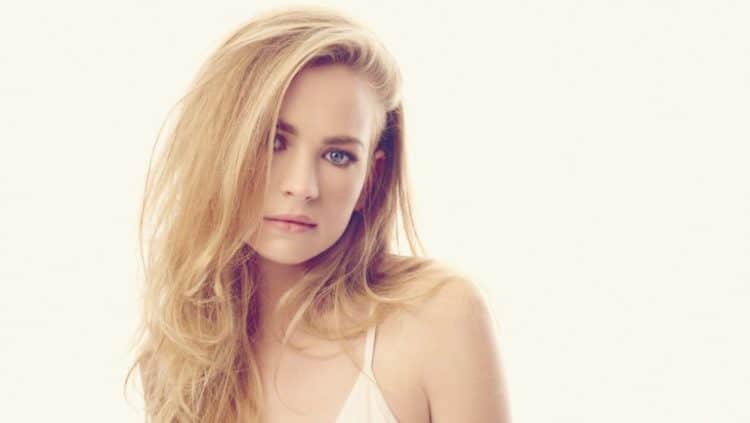 One gets the feeling that moving to Los Angeles, California from North Carolina was kind of rough on Britt Robertson at first since she did bring her grandmother with her. Two years later however her grandmother returned to North Carolina and Britt has been living on her own sense apparently. But given that in those two years she found success and was able to maintain it there doesn't seem to have been as much worry since she was on her way and was able to take care of herself. You might think that at the age of 16 most people would still need a lot of guidance and even supervision to get their life on track and keep it there, but so far Britt has been doing just fine and has even been thriving. LA is a tough town that will likely spit a lot of people out if they're not careful, but she's been around for a while now and has most likely got it nailed down.
Here are some of the best movies from her career.
5. Delivery Man
When your life is in a shambles and your girlfriend is pregnant and you owe thousands of dollars to people that would likely beat you senseless as they would collect the money it's fair to say that you took a wrong turn somewhere in your personal journey. But having said that the next step in the downward spiral would be a very long one if you came to realize that somehow you're the biological father of well over 500 people thanks to a mixup at the sperm bank. When the kids sue the clinic to find out who their biological father is the situation gets a little intense as the poor guy finally starts to try and be a part of their lives in a very random and yet kind manner.
4. Dan in Real Life
Dan is pretty much a guy that is doing the best he can and when he finds a bit of happiness is denied simply because, well, his brother found the woman first and started a relationship with her. Sibling rivalry is still very much a thing when one gets older, it doesn't go away with time, but in this manner it's kind of a petty thing since both men want the same woman but the woman in question has to sort out just how she feels about both of them. By the end of the movie Dan and Marie are married and Dan's brother Mitch has moved on to another woman that he seems pretty happy with.
3. The Space Between Us
There's a lot to absorb with this movie but once you do you can honestly see the beauty of it. A young man, Gardner, is born on Mars because his mother, an astronaut selected for the mission, has no idea that she was pregnant before launching. But when he eventually grows up and makes his way to earth in search of his father he quickly finds that life on Mars is very different from life on earth, and his body can't handle the atmospheric pressure. Befriending and falling in love with the young woman Tulsa he discovers what life on earth is about, but eventually to survive he has to return to Mars. There's a lot more to it than this, but that's the core of the story.
2. Tomorrowland
The end of the world is an idea that too many people are willing to take up for whatever reason, but Tomorrowland is one of the greatest ideals ever since it represents the future and all it still holds for those that are willing to dream. Despite his cynicism, Frank eventually does take Casey to Tomorrowland, though it's an all or nothing kind of thing since they're being chased down by animatronic assassins. In the process however they find out that the fabled realms is starting to break down thanks to the efforts of Nix, and that they'll have to work quickly and do something extraordinary in order to save it.
1. The Longest Ride
There is such a thing as love and it does bind people to one another in a way that is hard if not impossible to break. Luke and Sophia know very well that their lives are very different and that they have to want to change for one another, but that lesson doesn't come until later when Luke realizes that without Sophia at his side the wins he enjoys aren't worth as much. It's not much of a surprise then when they reunite, though the surprise is that upon purchasing one of the paintings from the old man they befriended they inherited his entire collection, as the one painting was the one he treasured the most.
She's still making her way up, but at this point she's come a long way.