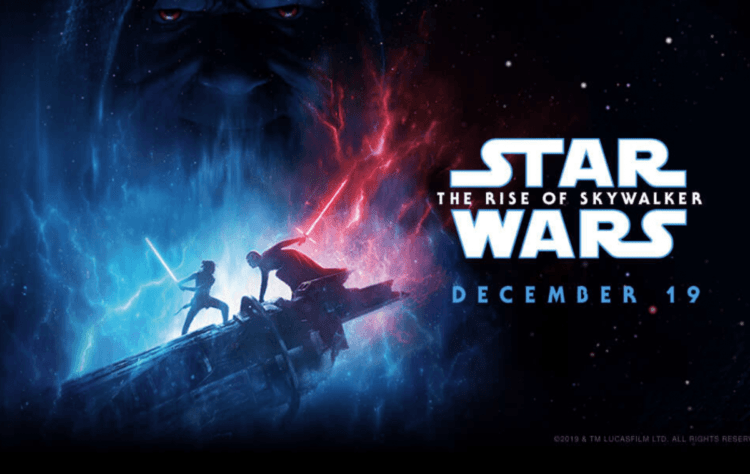 The ninth film in the Star Wars saga is almost here and never before has the beloved franchise had such controversy surrounding it. Die hard fans have been split down the middle for at least two years regarding the current handling of the franchise, and many casual observers might wonder what all the fuss is about. Before you see The Rise of Skywalker and take in all the extracurricular drama that is sure to come with it, here's a quick three-point refresher…
1. It has Had a Turbulent Development
Ever since Disney acquired Lucasfilm, LTD. and put Star Wars back on the menu things have have been less than smooth. The Force Awakens saw writer turnover, struggled to secure a director, had one of its biggest stars break his leg early into production, and had to be delayed from May to December. In the end, most would say the troubles did not hamper the final product; TFA broke records and had critical and audience acclaim. The next production, Rogue One, had to undergo heavy reshoots, with an entirely new third act assembled and cobbled together in the editing room. Credited director Gareth Edwards probably should share that title with editor Tony Gilroy, who basically took over production after principle photography finished. In the end, Rogue One was a smash hit and kept the gravy train rolling, despite the hiccups along the way.
Solo was a bomb, however, let's be real.
The behind-the-scenes troubles at Lucasfilm, not only from a production standpoint, but a creative one too, finally caught up to Disney and a perfect storm of adverse factors sunk the first Star Wars venture since The Holiday Special. The directors were fired mid-way through production, the lead actor had to be given acting lessons, the summertime release saw it immediately disappear in the shadow of Infinity War, and on it goes.  Really, nothing about Solo had any positive buzz before or after; it was the Star Wars movie no one really wanted, few really loved, and most quickly forgot about. It came out in 2018…does anyone remember it?
And now comes The Rise of Skywalker. True to type, the ninth "saga" film has had troubles of its own. First, director Colin Trevorrow was hired to make the film and the decision immediately sent groans across the fandom. His work on Jurassic World was hardly noteworthy, despite the film making big bucks. His auteur project, Book of Henry, was an unqualified disaster of a film, making fans even more nervous as he had been slated to write and direct the last Star Wars movie of the trilogy. A few weeks later he was given the boot and soon after, replaced by TFA helmer JJ Abrams. This marks the fourth of Disney's five Star Wars movies to have some kind of director problem.
The death of Carrie Fisher is a further complication. Setting aside the great loss that Carrie's death has been to her loved ones in particular, and to Star Wars fans in general, the fact that a would-be critical character in movie three has lost her actress is a hurdle without question.
And then there's the story. Star Wars has been without a central brain since Lucas signed the franchise away in 2012. Kathleen Kennedy has her name on some of the biggest films ever but she's not a "creative" producer. She's not a George Lucas or a Kevin Feige. Her job has been to hire the creative people to guide the franchise and, thus far, her tenure has been rocky in that respect. Probably the most common complaint regarding this "sequel" trilogy has been the helter-skelter feel of the story, as if no one in charge of making the movies knows where anyone is going or what anything is building to.
Since Star Wars was quasi-rebooted under Disney's banner things have been turbulent. Ironically, the only movie that hasn't had any controversy is The Last Jedi. Rian Johnson was hired to great fanfare, turned in his screenplay on schedule, and filmed the movie without any issues. Naturally the breeziest film in the new series has been the most polarizing!
2. It Comes at an Uncertain Time for the Franchise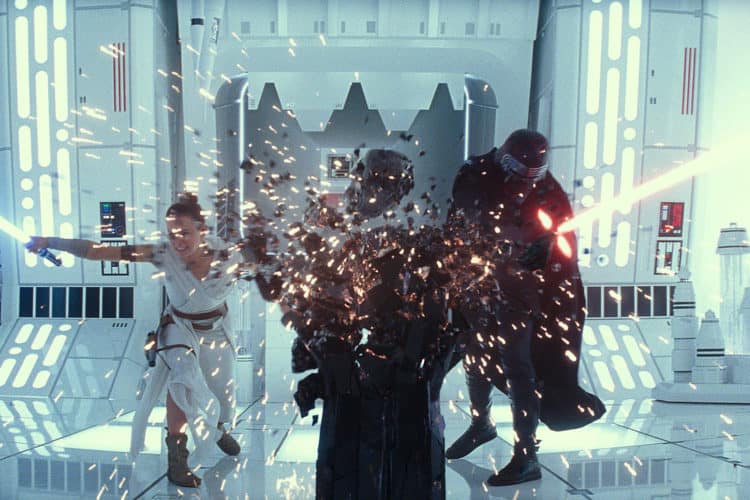 Solo's aforementioned bomb was arguably the biggest Hollywood story of the year. Before Solo, Star Wars was untouchable. Every release, even the box-office-disappointing Episode II, had been a huge financial success. Solo's Memorial Day weekend release was the old release window that Star Wars buttered its bread with in 1977, 1980, 1983, 1999, 2002, and 2005. The end of May was Star Wars, but the delay to December for The Force Awakens proved to be an unexpected treat.
Star Wars was made for Christmas. They go together like peanut butter and chocolate. It only took one movie for fans to grab hold to that pairing with total affection. Three years and films later, moving Star Wars back to May felt like a mistake, one more on the pile of sins against Solo. The fact that it also came a meager five months after the fan-splitting Last Jedi didn't help either. Star Wars needed time to heal, to let The Last Jedi marinate a bit before moving on to the next one. For all those reasons and many more Solo flopped, bringing in less than four-hundred million at the box office on a budget that, due to extensive reshoots with its replacement-director, needed to make five-hundred million just to break even.
As a result of its failure, Lucasfilm cancelled plans for several other "anthology" films. The initial plan of releasing "saga" films in odd years and "anthology/story" films in even years died after only four movies. Kennedy's hard pivot was followed up by Disney head honcho Bob Iger stating that Star Wars works better in small doses and said that the franchise would be better taking breaks from time to time (as opposed to Marvel movies, of which Disney can not make enough). Kennedy also came out recently and lamented a lack of source material to draw from the way the MCU could do, which only angered many fans further, since it was Kennedy's decision to wipe away thirty years of novelized post-Return of the Jedi canon and start from scratch.
When the original trilogy of films ended in 1983, Star Wars hardly left the public eye. Novels, comics, and toys kept the brand visible. After the prequels ended, TV shows and video games kept the stories coming, but now there are fewer Star Wars games on the market than ever before (thanks EA), and fewer novels being released than we've had since the mid-90's Expanded Universe exploded. Fans approach the release of the ninth saga film wondering if Star Wars can rebound or if they're witnessing the last big hurrah of the franchise.
3. It Will Tie All Three Trilogies Together
The task in front of JJ Abrams and his co-writer Chris Terrio is not only to write a good screenplay, and not even to write a good third of a trilogy, and not even to write a good final, concluding third of that trilogy, but also to write a good film that does all of the above while also satisfactorily wrapping up all three trilogies of the Star Wars saga in one fell swoop. The Rise of Skywalker is the end of a trilogy of trilogies and JJ Abrams and co. have the daunting task ahead of them to do that fact justice.
Star Wars sort of stumbled into being a generational affair.
Lucas never envisioned a trilogy, and certainly didn't think of doing one trilogy every couple of decades. Return of the Jedi wasn't even supposed to be the last Star Wars movie until early into pre-production. Burned out and ready to move on, Lucas took the scraps of ideas he had in mind for sequels to Return of the Jedi and shoved them all into a single story, rushing through the rescue of Han and the showdown with Vader and the defeat of the Empire all in the same film. After that he walked away and left Star Wars to thrive on the toy isle.
After seeing the advancement in CGI, Lucas decided to create a new trilogy of stories to take advantage of what computer animation could do. Going back to tell the stories that led up to A New Hope made sense, and so, by matter of chance, a new trilogy came along,set a generation before the previous stories, and released after enough time had passed for a new generation of movie-goers to enjoy it alongside the old.
Selling the franchise to Disney allowed for Star Wars once again to be a generational franchise, now with three eras of movie-watchers taking in the movies (whose stories themselves now span three generations of characters). That's partly why The Force Awakens was such a record-breaker; it had the pent-up excitement of three-times the fans (with all the marketing might of Disney behind it). Now, as a result of those happenstance circumstances, Star Wars has become a forty-year cornerstone of American culture. It's as ingrained as Apple Pie on the fourth of July and now, according to Disney, it's coming to a close.
Let's set aside our collective skepticism that Disney—Walt freaking Disney—will let a money-making enterprise come to an end.
At least for the the time being The Rise of Skywalker will be the end of the "saga." The burden of bringing that closure to audiences falls on the shoulders of JJ Abrams, the man who made his bones in Hollywood as the great starter of things. JJ's "mystery box" approach to storytelling makes for some fabulous "chapter ones" but when asked to stick the landing…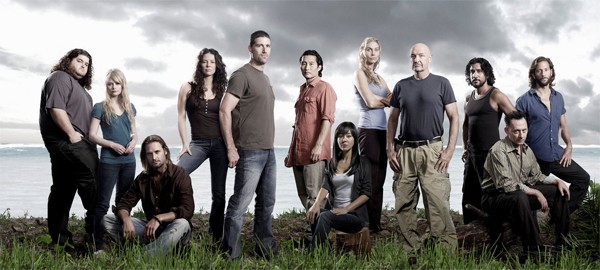 It's been hit and miss.
Whether or not Abrams rises to the challenge will be known soon enough. In the meantime, what movie-goers need to know as they sit down to watch is that The Rise of Skywalker is not just another run of the mill Star Wars film. It's a movie with a lot of rocky history behind it, a lot of uncertainty swirling around it, and the promise of a definitive ending in front of it.
Here's hoping it rises to the challenges facing it.