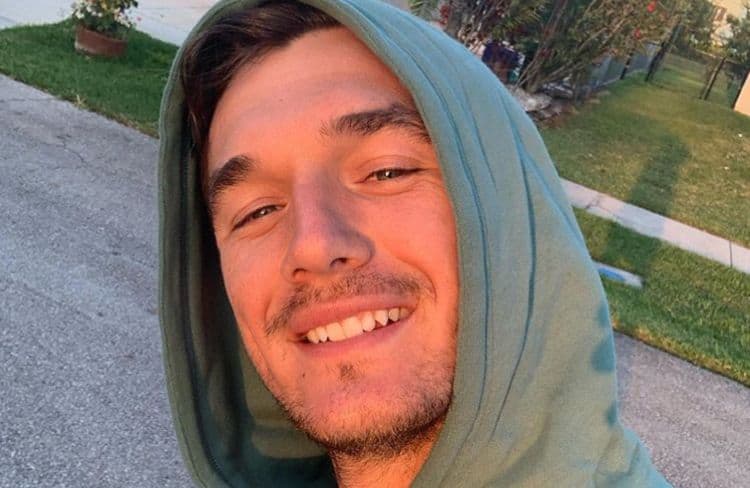 In season 15 of The Bachelorette, Hannah Brown is the woman at the center of attention as it is she that the men of the series are all trying to win over. However, she is not the only one attracting attention as the men who appear are also getting their own groups of fans as each has traits that will appeal to different viewers. One of the contestants who is considered a front-runner to win Hannah's heart is Tyler Cameron, says Yahoo!. This is possibly because he has endeared himself to viewers because of the way he behaves towards potential love match Hannah Brown. Although he is now growing his own fanbase, there are still many things that people do not know about the 26-year-old bachelor. Here are 10 interesting facts that you probably didn't know about Tyler Cameron from The Bachelorette.
1. He is From Jupiter, Florida
Tyler Cameron comes from Jupiter in Florida, which he states on the bio of his social media pages. Since appearing on The Bachelorette, he has chosen to make his social media pages private. There is another reason that it is known that he is from Jupiter, and that is that it is where he took Hannah Brown on the hometown date episode of the series.
2. He is Extremely Intelligent
Tyler Cameron has become known for his good looks since he appeared on The Bachelorette. However, Marie Claire says that he is more than just a pretty face. He studied for a degree at Wake Forest University and then completed his MBA at Florida Atlantic University.
3. He is Athletic
Not only does Tyler Cameron have both brains and good looks, but he is also a talented athlete. When he was at Wake Forest University, he was the backup quarterback for two years. He then played wide receiver while he was at Florida Atlantic University. He was then drafted by the Baltimore Ravens, but a shoulder injury forced him to quit football. This put an end to his potential pro football career before it had even started.
4. He Has Some Very Active Hobbies
There are many different activities that Tyler Cameron enjoys in his spare time, and many of these are very active. Just some of the ways he likes to spend his leisure time are scuba diving, snorkeling, and dancing. With regards to the latter, Cameron has admitted that he embarrasses his friends because he is so intense on the dance floor. Apparently, his geeky dancing is not something that will help him to attract women.
5. He Has a Rescue Dog
Hollywood Life says that Tyler Cameron is a dog dad. He has a rescue dog called Harley that he absolutely adores. One of his favorite things to do in his free time is to hang out and relax with Harley. Prior to setting his social media accounts to private, he often put up photos of himself with his pet dog.
6. He Almost Dropped Out of The Bachelorette
Fans nearly didn't get the chance to see Tyler Cameron appearing in The Bachelorette as he nearly dropped out of the show when his father became ill. Just before he joined the show, Cameron's father was in a coma for ten days. His father is the reason he decided to continue with the show as his father is a big fan of the series. Cameron and his father also used to watch The Bachelor together. When Hannah learned that Cameron had nearly dropped out of the series due to his father's illness, it completely changed her perception of him. She had previously thought that he was just a pretty playboy, but this showed her that he is kind-hearted and cares about his family.
7. He is a Model
Anyone who has seen Tyler Cameron in The Bachelorette can appreciate that he is a very good looking man. Therefore, it is hardly surprising to learn that he is trying to establish a career as a model. He has already started to break into the modeling industry, as he is represented by three modeling agencies. One of these is Next Model Management, and his bio page on the website describes him as six feet, two inches tall with brown hair and blue eyes. With the attention he has attracted from appearing in The Bachelorette, he has the potential to go far.
8. He is Also a Construction Worker
At the moment, modeling is only a part-time career for Tyler Cameron until he has established himself more in the industry. Prior to The Bachelorette, his day job was working in construction, says Distractify. It is not known whether he intends to go back to this career following the reality series, or if he will focus his attention on making a career in television and modeling.
9. He Has Only Had One Serious Relationship
Tyler Cameron has many appealing features, such as his intelligence, his personality, his good looks, and his athleticism. Therefore, it is surprising to learn that he has only had one serious relationship prior to joining The Bachelorette. However, this is not because he is fearful of commitment. In fact, the opposite is true, and he is hoping to find the right one and settle down. Cameron has not revealed the identity of the women with whom he had a serious relationship, and he is probably too much of a gentleman to do so.
10. Skydiving is on His Bucket List
Although Tyler Cameron enjoys many outdoor activities, one activity that he has never done is skydiving. This is something that he would like to do in the future, so he has added skydiving to his bucket list. Although it will take courage to take on this challenge, Tyler Cameron has already shown his bravery by publicly competing against so many other eligible bachelors in The Bachelorette.