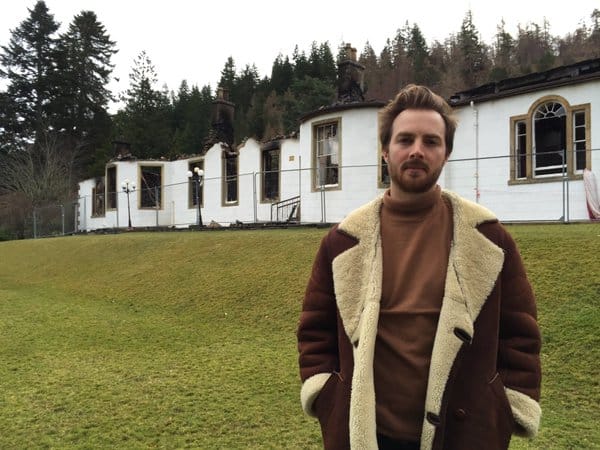 Here at TVOvermind, we think that it's important to cover all aspects of the media. While our focus is typically on television and film, one of the most popular forms of media today is the podcast.
Recently, I've found myself listening to more and more podcasts to pass time time while working on other things, and one of my favorites is Unexplained, a podcast "about mysterious real life events that continue to evade explanation today." Episodes of Unexplained, which just recently concluded its ten-episode first season (not counting its between-episodes "Extras"), can be varied, but all try to have semblance of blending radical scientific ideas with the paranormal and the supernatural.
Because of how much I enjoyed the first season of Unexplained, I reached out to the podcast's creator, Richard MacLean Smith, to talk about the series and its future.
TVOM: To start off, tell me a little bit about yourself and about how you got the idea for Unexplained. Were you inspired by other podcasts, or did the inspiration come from somewhere else?
Richard MacLean Smith: A good friend of mine is a real heavy conspiracy theorist with a particular interest in UFOs and esoteric ideas and we had actually planned to make a show together. It was going to be a podcast, which I guess you could say for the time was a more traditional approach – essentially two guys talking about strange and weird things. But we couldn't ever seem to find the time to get together and as the months went by I started to think on my own a bit more about the show and what it should be. At the time I was listening a lot to the usual suspects like This American Life, Serial, that sort of thing and then my girlfriend recommended Lore to me, and it was a bit of a game changer – aside from being an incredible show, it was the moment I realized I could actually do the thing on my own. I used to be a musician and know how to record a bit, I had all the equipment, basically everything I needed. But more than that, it made me see what the show could be, that it could in my own small way be a real piece of art.
I already had a few of the stories plotted, but it was the approach of taking the stories and trying to tell them as they would have unfolded in real time – it's not particularly unconventional, but certainly for a podcast that talks about real life strange and supernatural events, I hadn't come across anything like that and it struck me that this might actually be a half decent idea, especially involving stories from the UK; I suppose that was quite unique as well. From that point on it was a bit of a race really to get the first episode out before someone else did something similar first! Then, it was a case of realizing, too, that I could really do what I wanted with the podcast; I was my own boss, I could have my girlfriend play the part of someone, I could quote poetry, use my own music, all those things.
As for the inspiration for the show, I am a huge fan of horror and science fiction, but also, like many people, unexplained mysteries – the more bizarre and impenetrable the better. Then, last year I was in a charity shop in Inverness and came across a book of magazines from the 80s called Unexplained. Someone had collected them and put them together and I just realised that was it right there! Weirdly, though, I've not used any of the stories from that series. I think many of them have been quite roundly debunked since…
TVOM: It's clear from the beginning that a ton of research goes into the topics that you discuss in the podcast. How do you go about choosing a topic, and what's that research process like?
Smith: I really only have 3 criteria that a story must satisfy: one, that it has a human element at the heart of it; two, that it is actually a story and not just an event (for example, like just saying, "this person was abducted on this day, and that's all they can remember"); and [third], that the unexplained mystery has never been sufficiently debunked. There are so many stories of this ilk flying around on the internet (where I spend a lot of time generally and researching for the show), but, surprisingly very few that are still genuinely still mystifying. Occasionally I'll come across a story that sounds amazing (like the Fox sisters, for example, who claimed to have been psychically communicating with spirits), and you think "wow that is such a rich story, it has everything: fascinating historical context, atmospheric location, they're sisters, etc," but then before long, you find actually they confessed to making it up; so for me, that's the end of the story in terms of including it in the show.  I'll still include it, but not in the context that it is one of the unexplained mysteries[.]
Head to the next page for more on Unexplained and why Smith thinks it stands out.