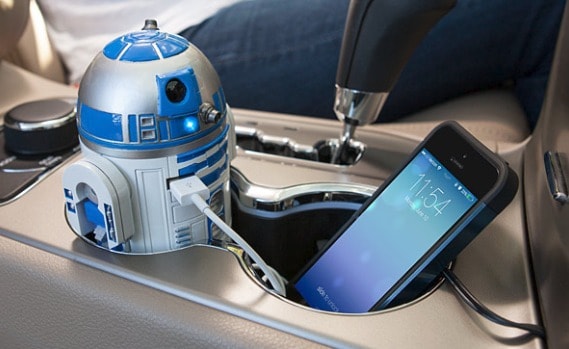 If there were one gadget that has become a necessity in the last decade, it would be the USB charger. Most electronic devices today utilize a USB connection, so it's no wonder why people are always carrying something that's USB related whether it's a USB cord, a portable USB charger, a USB wall charger, or any other else. Manufacturing companies have caught on to the demand and have since been coming out with amazing USB charger options that reflect people's interests or personalities. For gamers, there are plenty of video game-themed USB chargers out on the market that are simply essential. Here are the top five USB chargers that are video game-themed for all the gamers out there.
1. StarCraft Protoss Pylon USB Charger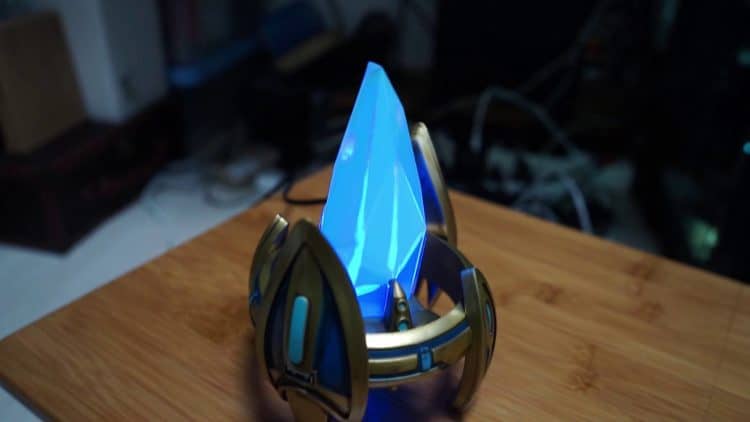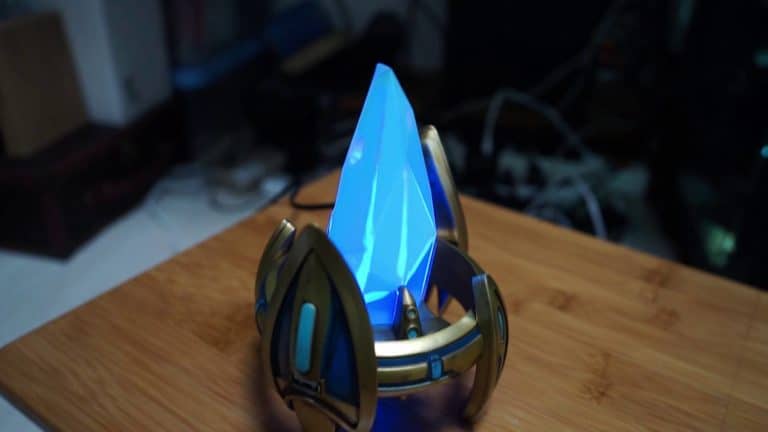 Fans of the military sci-fi video game StarCraft would definitely appreciate the realistic depiction of this Protoss pylon from the video game. This product is one of the coolest desktop stations we've ever seen. It features 2 USB ports that offer 2.1 Amps split between two ports. This means that if you're charging one device, it'll charge at 2.1 Amps; but if you've got two devices plugged in, each device will charge at an Amp each. The product even lights up in the dark, so you can get the full effect. This can be toggled on and off, of course, if you wish to charge in the dark.
https://www.gamestop.com/accessories/borderlands-claptrap-talking-usb-hub/162819
2. Borderlands Claptrap Talking USB Hub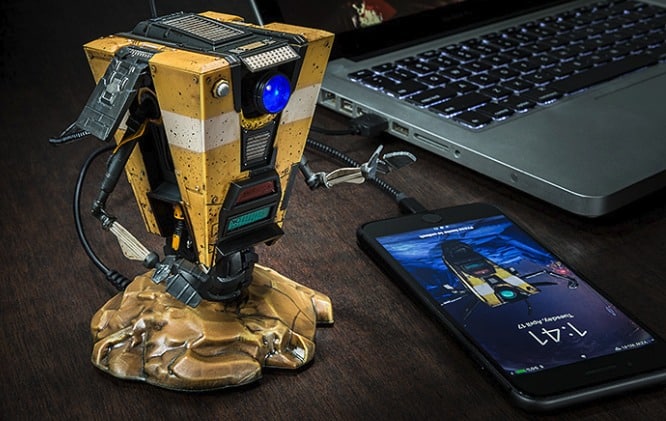 On the planet Pandora, you can choose to become any one of the Vault Hunter characters to play the game. Borderlands players know that the game wouldn't be anything without one of its best characters: Claptrap. This USB Hub is basically a talking replica of Claptrap. It's compatible with anything that charges via USB, and it has a total of 4 USB 2.0 ports. If you have four devices charging, each port will charge at 1 Amp each. The Claptrap hub has 5 built-in phrases for your entertainment pleasure, but it also has a mute button in case you weren't up for listening to Claptrap talk.
3. Fallout T-51 Nuka Cola 4-Port USB Charger
This product looks so great that it can be a standalone display piece. The latent charging capabilities could be just an add-on, but they're especially useful with its 4 charging ports. The post-apocalyptic game Fallout has been a favorite in the gaming world since the late 90s, and it's still pretty relevant to this day. The Nuka T-51 power armor is as realistic as it could be with all its detail and premium paintwork. If you're a big Fallout fan, there's no reason why you shouldn't have this USB charger. The four USB ports are located in the back of the armor, and it has an LED illuminated headlamp to indicate the charging process.
4. Minecraft Redstone Torch USB Wall Charger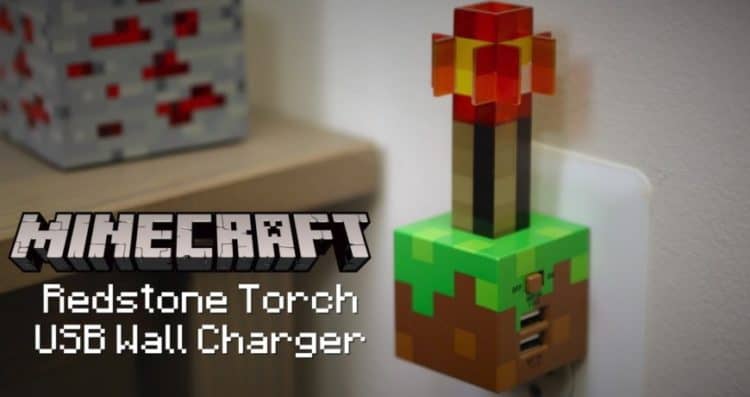 If you're tired of your boring square charger, there's a Minecraft Redstone Torch charger that's an absolute must-have if you happen to be a Minecraft fan. The best part about this charger is the fact that the torch portion lights up when it's charging, acting as a mini night light at the same time. You can switch off the torch whenever you want, but we doubt that you will. This Minecraft USB charger is capable of charging up to two devices. One port charges at 2.1 Amps, while the other charges at 1.0 Amp. This charger is also fairly small and portable, so you can take it with you anywhere you might need to charge your USB device.
5. Star Wars R2-D2 USB Wall Charger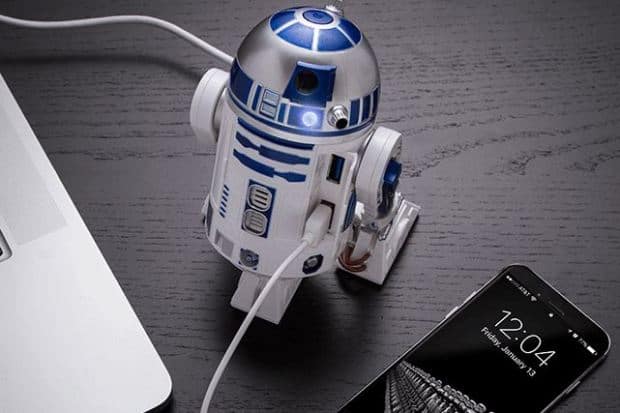 When you think of Star Wars, you might automatically think of the movies. However, gamers know that the Star Wars video games out there are great enough to stand alone on their own. However you may see this R2-D2 wall charger, you can probably agree that it's pretty great. This simple USB charging device features 2 ports that charge at 2.1 Amps and 1.0 Amp each. The device requires a grounded outlet to work, and once plugged in, it will light up to indicate charging in process. No Star Wars fan should be without this R2-D2 USB wall charger.