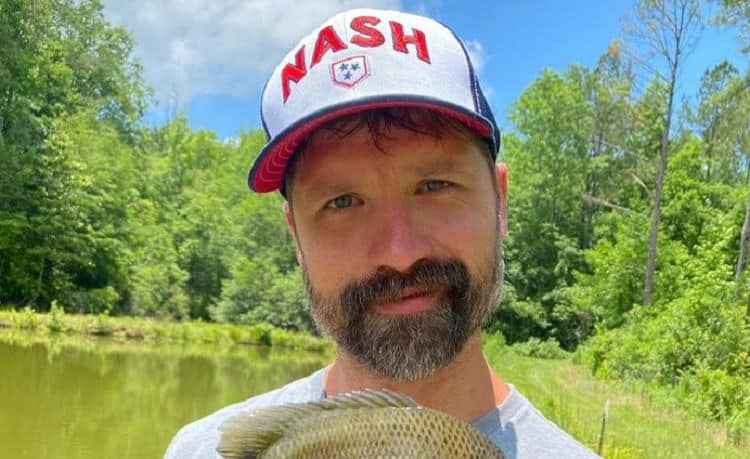 Over the last year or so, TikTok has become an instrumental part of the music industry. The social media app has been solely responsible for several new songs becoming hits and for old songs getting a second wind. Country music star Walker Hayes has officially become one of the latest artists to reap the benefits of TikTok popularity after his song "Fancy Like" started getting a lot of attention on the platform. The song appeals to people of all ages, and fans are enjoying doing dances to the catchy tune. For Walker, the success of the song on TikTok may be a bit of a surprise, but he can't help but be grateful for it. Keep reading for 10 things you didn't know about Walker Hayes.
1. He's A Trained Musician
There are lots of people in the music industry who decided to learn as they go, but that isn't Walker Hayes' story. He has been working on his skills for several years and he even has a formal education in music. In 2002, he graduated with a bachelor's degree in music from Birmingham–Southern College.
2. He's A Family Man
Walker is a lot of things to a lot of people, but nothing is more important to him than being a father and a husband. He and his wife, Laney, have been together since they were teenagers. The couple has had seven children together, but unfortunately one of their daughters passed away shortly after birth.
3. He's Serious About Fitness
Staying in shape is an important part of being a musician because live performances require a lot of energy. Walker likes to work out as much as he can and he's serious about taking good care of his body. On top of that, regular exercise also has lots of mental health benefits.
4. He's An Outdoors Kind Of Guy
Walker was born and raised in a small city in Alabama called Mobile, so he's no stranger to spending time out in nature. He loves the outdoors and some of his favorite ways to spend his free time include hunting and fishing. No matter how big he gets, you can bet that Walker will never be too good for the outdoors.
5. He Likes To Skate
He may not have professional-level skills, but some people may be surprised to know that Walker knows how to do his thing on a skateboard. He's posted a few videos of himself doing skateboard tricks with his children and he's definitely not new to the skate life.
6. He Isn't Afraid Of A DIY Project
Just because Walker Hayes is a big celebrity doesn't mean that he's afraid to get his hands dirty. In fact, it's actually something he enjoys. Walker is pretty handy when it comes to doing things around the house and he doesn't shy away from doing DIY projects to build things for his family.
7. He Likes Helping Others
Giving back to those in need is something Tony is very passionate about. Tony is the founder of a charity called the Be A Craig Fund. According to his website, "The Be A Craig Fund was established by Walker Hayes as a tribute to a man named Craig who gave the Hayes' family a van when they were struggling. His kindness meant that the family would have a vehicle big enough for all of the Hayes children to have a seatbelt".
8. The COVID-19 Pandemic Changed The Way He'll Schedule His Time Moving Forward
A lot of people in the entertainment industry found quarantine to be a very difficult time. In Walker's case, however, it gave him time to see what is really important to him. Walker told CMT Cody, "I really want to be better at saying no to some things so that I can still taste this. I can still experience what's going on because, man, I have spent so much time with my kids and my wife, and I don't regret one second."
9. He's Appeared On A Reality Show
Unlike a lot of other people who work in the music industry, Walker doesn't have any acting experience. However, that doesn't mean that he's never been on TV. In 2014, he made a guest appearance in an episode of 19 Kids and Counting to perform one of his songs.
10. His Faith Is Important To Him
As one of the states in the Bible Belt, Alabama has a long history of being a place where Christianity has really thrived. Walker grew up in a religious household and his beliefs continue to play a major role in his life. Throughout his life, there have been several times where he's really had to lean on his faith.