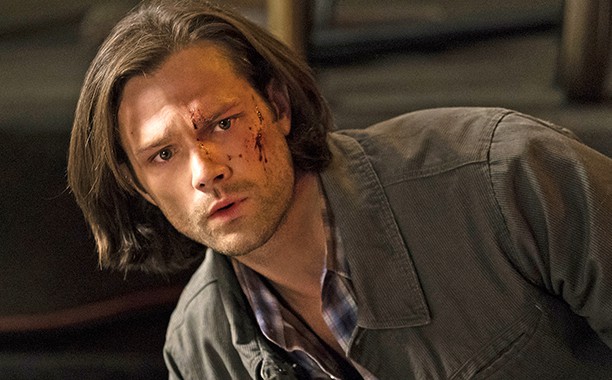 As they say, all good things in life eventually come to an end. The same is true of television shows. They have a great run, some for decades, but the end will come one day. Fans of Supernatural must feel a bit of a disconnect knowing that the show must eventually come to a conclusion. Like a good book, you don't necessarily want it to end, but you certainly would like to know what happens when the final chapter is written. That is part of the fun. What does an ending to Supernatural look like. Of course, we have no idea yet. However, Jared Padelecki has his own thoughts on the issue. Here is what he thinks the ending of Supernatural will look like one day.
The Role of Padalecki
Of course, you know that Padalecki has been playing the role of Sam on the show for more than 13 years. With so much time invested on the set, even he must be thinking about the end one day. He was only 23 years old when he started to play Sam, and he was single. Today, he is happily married and has three children. Time sure changes in a hurry. He has said that the time has gone by so quickly that it seems like the show just started yesterday. When you are this heavily involved in a series, one season must morph into the next.
The Possible Ending
As the show has gone on for so long, nobody is ready for it to end. Nonetheless, the question still comes up from time to time and it has given Padalecki cause to at least think about it. He actually finds it a bit weird to talk about. The show is his life, so it must be a little like asking to envision what the final chapter on his own existence would be like. He sees that the show must end in one of two different ways. He thinks that the show will only end when both of the Winchester brothers end up dying. Alternatively, the show could end when just one of the brothers is killed, but that is probably not as likely. Even Jensen Ackles has mentioned this possible ending in the past.
While many fans do not want to admit that the will end in such a way, it nonetheless makes the most sense of any possible ending. Both of the brothers simply enjoy hunting too much. In fact, it is the most important part of their life. As long as they are alive, they will continue to go after and hunt down as many monsters still living in the world as possible. As a fan, that is what everyone wants to see happen. However, eventually, the odds will catch up with one or the both of them. That will then potentially spell the end of Supernatural as we know it. At least, that is how Jared Padalecki envisions it happening. What do you think?
One Other Possible Ending
Another possible ending to Supernatural would have all of the monsters, demons, and ghosts evident on the show to be destroyed. That would obviously cause the show to come to an ending. However, even this ending would have its potential problems as it would not bring closure to one important part of the show. There are many evil humans on the show that would still be out there left free to roam and wreak their havoc. The evil humans, in many respects, are an even worse threat than the Winchester Brothers face than they do with the monsters.
One thing to look forward to is the fact that the ending of the show might not actually spell the end of the Supernatural concept. There is still the possibility that it will be kept alive in a comic book type of story. This has happened before, such as with the hit shows Buffy the Vampire Slayer and Angel. That gives a lot of hope to fans of Supernatural for the future.
This provides a lot of food for thought. Supernatural is going strong with its 14th season. How many more seasons are left in it? Time will only tell, but let's see if one of these possible endings is how it all comes to a conclusion in the future.