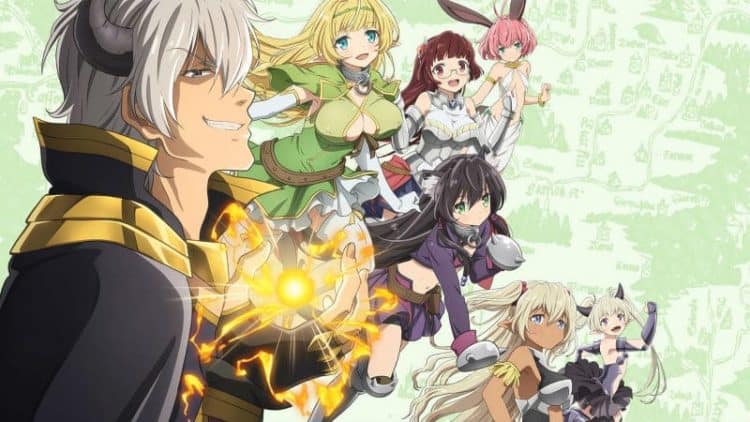 How NOT to Summon a Demon Lord had a successful season but we're still waiting for confirmation of a second season. The pleas of fans, so far have gone unanswered but we've heard rumors that lead us to believe we may be hearing more in the near future. It can be difficult to separate fact from rumor and wishful thinking but the fan base seems to be large enough to warrant a return of the anime series for a second season. Here is what we know so far.
The big question may be answered
The greatest factor in question about a second season is whether or not there has been enough content translated and prepared for another full season's worth of episodes. While the rumor mill has suggested that there is nowhere near enough material ready, there are conflicting statements that give us all hope that there will in fact soon be an announcement of another season.
Facts about the progress
To give you a little background on the situation, "How NOT to Summon a Demon Lord" is Yukiya Marusaki and the illustrator Takahiro Tsurusaki's interpretation of the Isekai Maou to Shoukan Shoujo no Dorei Majutsu light novel series. Animation studio Ajia-Do has been working diligently to churn out more information. If our sources are correct, we're told that the author has completed 11 volumes of the book series. It's been reported that between two to three books per year are being completed and this places the estimated release date for a second season sometime in early 2019. There has been no confirmation of this though. Another report states that as of early July of 2018, the manga had reached the 7th volume and the total chapter count was at 34 at that time.
The Novel series coming out in English
There are two media agencies working on the translation of the "How NOT to Summon a Demon Lord" with the novel series being published by J-Novel Club and the translation of the manga into English by Seven Seas Entertainment. The translated book progress is just up to the fifth volume with the English manga beginning sales to the public in June of 2018 up to volume 2 with the third coming out near the end of February of 2019. The Japanese version releases were September 28, 2018, for Volume 1 with the scheduled release of Volume 2 on November 30, 2018, and the third available on January 25, 2019.
What we know right now
There has been no official confirmation of what a second season would contain or if there will be a release for certain, but if it follows along with the currently available source material, it makes sense that the story will continue forward with Takuma Sakamoto, the socially awkward hikikomori gamer, pulled into the game in a fantastical story where he is totally overpowered. Since the introduction of the villains and the purpose of the story was reserved until the end of the first twelve episodes, the odds are in favor of this finale serving as a launching point for the second season. There is likely to be some excitement with Diablo, Demon Lord's character as it showed some interesting potential in season one. He's not really a Demon Lord but as a human, he does a good job of faking and his character is quite humorous and it sets the tone and basis for the continuation of the story. His real issues arise when he encounters villains who have powers that he cannot counter because he is limited the abilities that are available to him through the alternate game world.
Final thoughts
We expect a second installment to continue with the interesting characters with a central plot that will move along a little faster and humor is an essential element. The television series is not entirely true to the interpretations of the manga and this can't really serve as a guide of what is to come with precision, but it's apt to be close. Fights confrontations and more character building is another essential element along with the building of anticipation over looming threats such as seen in the cafe confrontation with Saddler.
Rose must be close to either Diablo or the dungeon to have full use of her powers and there will be more magical items from the dungeon used for Diablo's power sources as he brings the war to Fallen awaiting the demon lord return. Some sticky situations will arise but we still are unsure of how they will play out. We'll all just have to wait until we get official news but until then, we can offer our best-guesses.