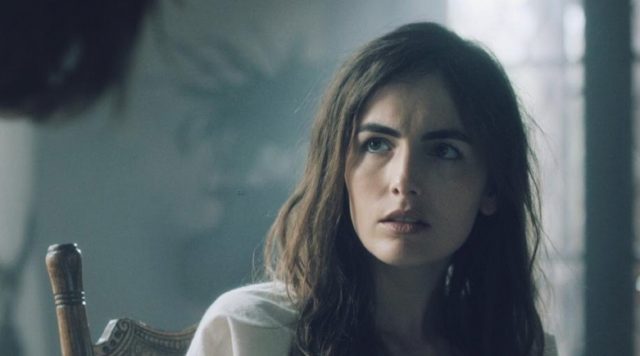 Camilla Belle is an actress who was born in Los Angeles, California, on October 2, 1986. She is known for her work in both the film and television industries and has also taken on other jobs, such as appearing in music videos. She began her acting career in 1993 as a child actress and is particularly well-known for her roles in 'Rip Girls' and 'Back to the Secret Garden'. To a certain extent, she has had a relatively successful career in acting as an adult. However, it seems like a while since she was seen in anything, so whatever has happened to Camille Belle's career?
From beginning her career in 1993 until the age of 18, Camilla Belle was in demand both in film and in television. These included 'The Patriot', 'The Lost World: Jurassic Park', and 'The Invisible Circus'. She appeared in eight films and she also appeared in eight television films and in single episodes of 'Walker, Texas Ranger' and 'Thee Wild Thornberry's'. During this time, she was nominated for four Young Artist Awards, although she did not win any of these. She was last seen on television in the 2001 television film 'Back to the Secret Garden'.
In the early years of working as an adult actress, she also enjoyed some success in the film industry, although less so on television. Between 2005 and 2014, she had roles in 17 films. Amongst these were 'Adrift', 'Father of Invention', 'From Prada to Nada' 'Cavemen', and When a Stranger Calls'.
During this period of her life, she also appeared in two music videos. The first was in 2008 when she was in the music video for 'Lovebug' by the Jonas Brothers. This was when she met Joe Jonas, with whom she had a relationship for one year. She then appeared in the music video for Enrique Iglesias' 'Heart Attack' in 2013.
However, it was from 2015 onwards that things began to slow down for her career. Camilla Belle played the role of Alexsandra in the 2015 movie 'Diablo' and this was her only acting work that year. The following year, she played Emily Chase in 'The American Side' and Gaby in 'Sundown'.
The final project that is publicized as having Camilla Belle in the cast is 'The Mad Whale'. Other than the fact that this film is in post-production and that Belle plays the role of Isabel Wallace, there is very little information available about this project. The release date for this film has not yet been released.
In terms of future work, there is no current news about any project in which this actress is involved. Some fan theories about why her work has slowed down so much in recent years revolve around a feud she is having with Taylor Swift and Kanye West, most of which has taken place online. However, this is purely a fan rumor that is doing the circuit and no official reason why Camilla Belle's career is suffering has been revealed to the public. It may simply be a case of watch this space to see if her career picks up in the near future.