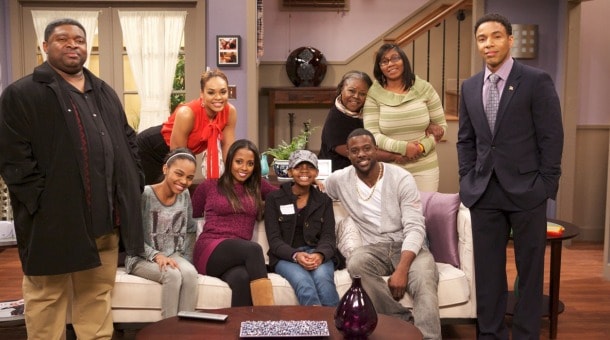 House of Payne was one of the more popular television shows to come along in quite some time. At the time the show started back in 2006, it was easily one of the most well received shows to air during that time. The entire script dealt with a family of several generations, all living under the same roof. Every day trials and tribulations were the topic of most episodes, but it was all done with a twist and a special sense of humor that made it funny, even when fans could directly relate to the issue that was at hand.
Obviously, the cast of the show was a key component of its success. While the story lines and directing were imperative to the overall success of the show, it never would have been possible if it had not been for the people that worked so hard to bring the characters to life during each and every episode. As such, many people that were fans of the show have been wondering what the cast members have been up to lately. Keep reading to see what some of them have been doing since the show went off the air.
1. LaVan Davis (Curtis Payne)
From 2006-2012, he worked on the series. He loved playing the character so much that when he was given the opportunity, he chose to reprise his role in a new show called The Paynes. The show just started this year, but so far he's been in every episode. During the years between the two shows, he took a break from acting to recharge his batteries. Now, he's loving it more than ever.
2. Cassi Davis (Ella Payne)
She also stars on The Paynes along with her former House of Payne co-star. When the original show ended, she spent the years in between working on several other projects for Tyler Perry, who was also responsible for House of Payne. As a direct result, she ended up starring in a number of Madea movies, and even has one more in the works while she is still performing on The Paynes. She has stayed busy, to say the least.
3. Lance Gross (Calvin Payne)
He worked on several different projects when House of Payne ended, and now he stars in The Paynes as well. With that being said, he's involved in plenty of other projects as well. Those projects include no less than three different television series, all of which involve multiple appearances. To date, he's been in MacGyver, Star and The Bobby Brown Story. As you can see, he's involved in several projects at one time, so he doesn't exactly have a lot of spare time. However, he makes the most of the time he has by doing the things he loves. That's one reason he spends so much time acting on a variety of television shows. He loves the challenge and the versatility of being able to do so many different roles at the same time.
4. Allen Payne (C.J. Payne)
Although he had been in a number of roles before he started acting in House of Payne, he didn't pick up any when the show ended. This lead some fans to wonder if he had chosen to retire from acting altogether. However, when The Paynes was given the green light, he came onboard, reprising his role from the original show. He's still involved with it today.
5. Larramie Doc Shaw (Malik Payne)
After House of Payne's last episode, he too took a break from acting. It wasn't until The Paynes was aired that fans saw him perform once again. Since that time, he's also guest starred on the television show Love Daily, performing on one episode. He continues to be a regular cast member on The Paynes.
As you might have already guessed, House of Payne was an immensely popular show that lasted for a number of seasons. As it turns out, the actors loved playing in the show as much as audiences loved watching it. The fact that so many of them took a break from acting in any capacity between the two shows serves as a testament to their love for these characters, both then and now.