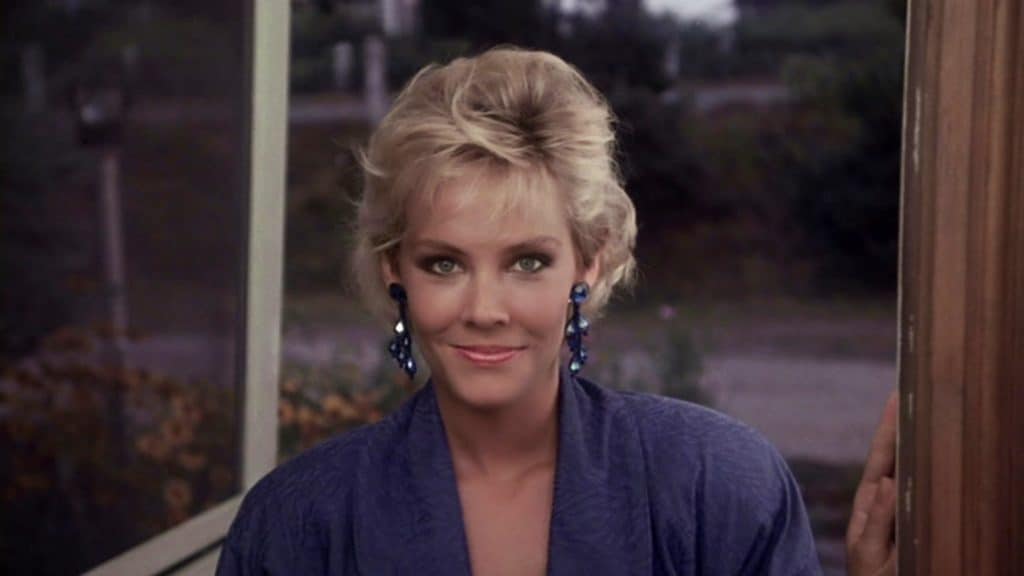 Ever have a random thought just enter your mind without knowing how it got there? That has to be the basis for wondering what happened to Kimberly Foster, who played the part of Cookie in One Crazy Summer. The movie does live up to its name as it's the kind of movie in which John Cusack is the hapless hero that fails initially and becomes the savior near the end. Curtis Armstrong and Bobcat Goldthwait rounded out the cast nicely in this movie even though it's one of those that you might see as a younger person and then forget about as you grow older. It is though one of those that comes back as a pleasant memory and reminds you that movies were just a little more fun back then, even if it has a lot to do with nostalgia. But what happened to Cookie, the absolute hottest woman in the whole movie?
Well, Kimberly Foster had a fairly busy career following One Crazy Summer and still banked on her looks for a while as a younger woman. In fact the following year she went on to star with Dan Aykroyd and Tom Hanks in Dragnet as Betsy Blees. Eventually she even went on to become a regular on the hit series Dallas for a couple of years. Her career in show business didn't last past the mid-90s however as by 1995 she had left the industry and went on her way. Her career wasn't all that lengthy compared to some but she did manage to stay in for a while and she did create a few memorable characters. Cookie was perhaps one of those that people in this day and age might call a stereotype that is no longer desired in some films, but quite honestly Cookie was, back then, the kind of woman that many men fantasized about and yes, saw as a prize because she was also the type of woman that was worth pursuing considering that she was beautiful and had a brain in her head, and was severely unappreciated by the man that she was with. Those that love to break down and analyze every last bit of movies that were, in some ways very controversial, seem to magically forget that there were positives in such movies back then just as there were glaring negatives that they don't care for.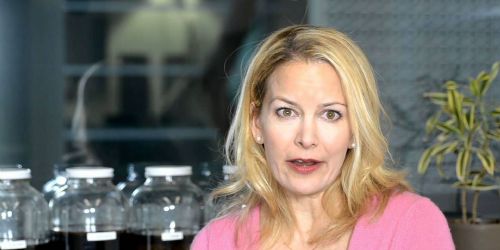 But back to Kimberly. Apparently she's become a holistic health counselor as well as a food nutritionist and is living a very healthy and overall balanced lifestyle at this point. This kind of makes you think what happened in a way when you look back at her time as Cookie and then look at her now, but once you sort past that initial shock you get the feeling that she's better off now than some of those she's worked with in the past. Back in the day she had a great mount of sex appeal and as a younger woman she was able to send the hearts of many young men racing with just a smile. While she's still a rather good-looking woman today, time is not the friend of many when it comes to the passing of three decades or more. In other words, she's still quite attractive, but in a much more mature and experienced manner than what young men might remember from years ago.
It happens. Some of the most beautiful people in the world that enjoyed a rise to stardom in the 80s are rather haggard now and don't even offer a pale glimpse of what they used to be back then. As the years go by and they make various choices that affect their lifestyles people tend to change in various ways, but thankfully Kimberly has been living as well as he possibly can. There's no doubt that the fame did manage to get to her a time or two and that she might have even ended up feeling the pressure of the industry. But seeing as how she got out before it could really wreck her it seems as though Kimberly might have had an inkling of what might happen if she stuck around. The fact that she's a health counselor and nutritionist seems to indicate that she either needed a change in her life or she's been living well and has seen the need to teach others about her chosen lifestyle in an attempt to help those that are interested.
It's fun to look back at the movies that we enjoyed as kids and remember some of our favorite characters, and it's kind of a surprise to see what happened to them in this current day and age. It does kind of shatter the illusions but it is nice when you get to see that the idols of your youth are still around and doing well.