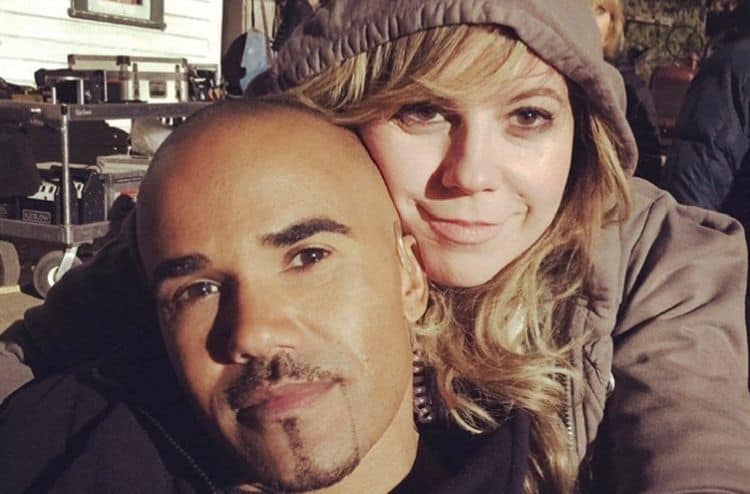 Kirsten Vangsness is an American actress who is bests known for her role as Penelope Garcia on the hit series "Criminal Minds." The talented actress who plays a tech genius on Quantico's elite team of Federal Bureau of Investigation agents is an integral member of the team who is known for her uncanny ability to uncover vital facts and information for the analysts who are out to catch some of the most deranged serial murderers of all time. It's hard to believe that she's been with the series for thirteen years, but it's really been that long. For fans who are wondering what she's been up to lately, we did a little digging around and this is what we discovered.
She just celebrated a birthday
Kirsten turned 47 years old on July 7thy of 2018. As an original member of the cast of "Criminal Minds," she's been the one constant of the crew. The show first premiered in 2005 and she was there for the first airing. Her role is one that she's put her entire heart and soul into. The character has the mind of a technical genius and it works quite similar to a computer in figuring out facts and tracking down important information. She can use modern technology in ways that most only dream of, but when it comes to emotions, she's had her ups and downs. There's nothing closed off about her and she's free with the empathy and expression of caring for others, but she's a complicated person.
Kirsten is still portraying Penelope Garcia
The show is gearing up for its fourteenth season. For those of you who may have stopped watching a few years ago, it's still going strong. It seems that she has become the one member of the cast that is irreplaceable. She's still acting and delivering her lines with even more proficiency than ever. It has likely become a way of life after this long in the series. The show will air on CBS this fall and she will return in her traditional role.
Expanding her career
Vangsness has expanded her acting career to include writing. She has hidden talents that most people are not aware of. She has co-written four of the episodes for "Criminal Minds" in the past few years. She assisted in writing the "Nelson's Sparrow" episode in 2015, followed by "A Beautiful Disaster" in 2016, "Spencer" in 2017 and this year, she co-wrote "Full Tilt Boogie." She worked with writer and executive producer Erica Messer in all four of her creative ventures which all turned out to be phenomenal successes. She's in the process of developing her full potential in the entertainment business and it goes beyond acting, although she's a pro.
Personal information
She was born in July of 1972 in Pasadena, California and her birth name is Kirsten Simone Vangsness. Her religious preference is Baptist and she lists her profession as an actress/writer. Kirsten married Melanie Goldstein in 2006 and the marriage lasted until 2013. Two years later, she married Keith Hanson, in 2015 and the couple is still married and Kirsten does not have any children. She attended college at Cypress College at Cal State University. She maintains an online presence with social media accounts on Twitter and Instagram.
Net worth
Kirsten Vangsness has accumulated a total net worth that is estimated at $3 million. Aside from her acting career and now writing for the show she stars in, she has also done some side jobs. She has also starred in the "Criminal Minds" Suspect Behavior" series that was a spin-off of the original. She played the same character on both series.
Commercial acting
Kirsten has also appeared in a few television commercials advertising for Diet Dr. Pepper as well as her 2016 appearance in the Ford Warriors in Pink commercial. With a few exceptions, her major acting experience has been with the "Criminal Minds" series. She's excelled in her portrayal of Garcia and is such an integral part of the crew that she is one of the few characters that has remained consistent with the series throughout its entirety. We've seen the other main characters fade in and out and come and go, but Kirsten is the one actress that has always been there as the glue that holds the series together.