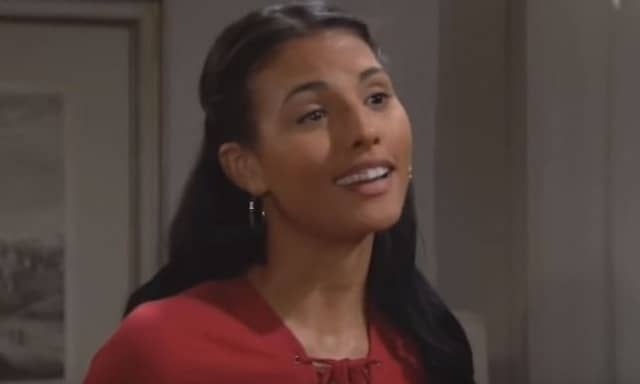 Thursday will not be a good day on the Bold and the Beautiful. Katie is still reeling from her sister's behavior and has no idea it was her husband that was really the one to blame. Her sister is not innocent in all this. She is in love with Katie's husband and she did allow herself to go to work for them knowing that it would mean they spent a lot of time alone in the offices together. She knew better and she knew that this would not end well, yet she decided to go for it anyway. Now she is facing the consequences and they are even worse than they thought in the first place. Brooke has to find a way to make this right, and her encounter with Bill is not a good idea. She shouldn't be talking to him, and she knows it. If Katie found out that they were talking, she would be furious. Unfortunately, she's doing it anyway.
Is it because she just has to be with Bill in some way, or it is because she really does hope that Bill can tell her what to do to keep her sister happy? Does she just want his reassurance because he loves her or because she is desperate to have a relationship with her sister again? We are not sure of her motives, but we do know that anything that Brooke touches tends to fall apart at some point, so we are pretty certain that she might have an issue here. She might not have been trying to steal Bill from Katie in the past, but after everything that her sister has said to her after hearing her confession to Bill, she might decide she has nothing else to lose so she might as well take what she wants.
Bill works very hard to convince his wife that she needs to forgive her sister, all while trying to convince her sister that she is not the reason that his wife is crazy. He wants Brooke very badly and now that they've been kind of caught he has no idea how he can keep her in his life without his wife suspecting anything. Now that everything is up in the air and Brooke does not have an invitation from his wife to be part of their family, it looks as if Bill might be in the dark on this one. we have no idea how he will handle this, but we do have a feeling that Katie is going to catch him sneaking off to see Brooke when he doesn't think she is looking. We see this ending badly for Bill.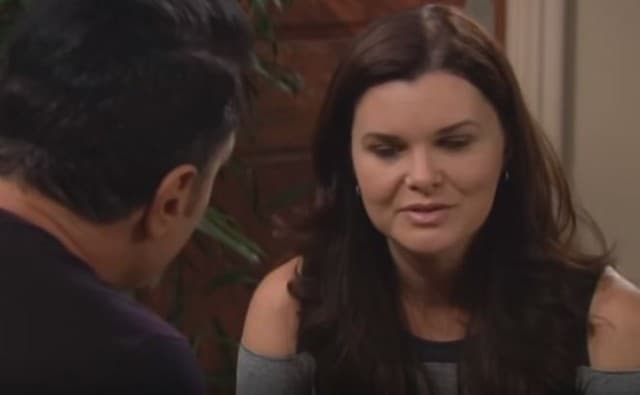 That's precisely what Sasha is doing. She's having issues with her half-sister, Nicole (though Nicole has no idea that they share a father) and she is not afraid of taking what she wants. She wants Zende. Well, we don't know that she really wants him because she has feelings for him or because she just wants to hurt Nicole. Our immediate inclination is that she just hates Nicole and all that Nicole has so much right now she wants him for herself. So when she offers him something that he can't refuse, he actually considers it. During their photoshoot she was not shy about coming onto him. To the point that Zende told her that he' with Nicole and she gave him her honest opinion and now she is giving him something else. Will Zende cheat on Nicole? Will he fall prey to Sasha's ways or will he be able to refuse all that she has to offer so that they can move on and he can continue a happy relationship?
Since Sasha has phrased her concern for him in that he is not getting any sex while Nicole is a surrogate, she thinks that he should be able to release his tension with it and she is happy to be the woman to help him out without telling anyone. The answer should be obvious to him; no. However, we might be surprise to hear his answer on Thursday, and we hope that it's no. We hope that knowing how mad Sasha is at Nicole that he realizes she is using him to get back at her and she will tell. Though we have no idea if he sees just how much of a threat Sasha is to him and his relationship, so we haven't very high hopes he will say no.
Photo Credit — YouTube