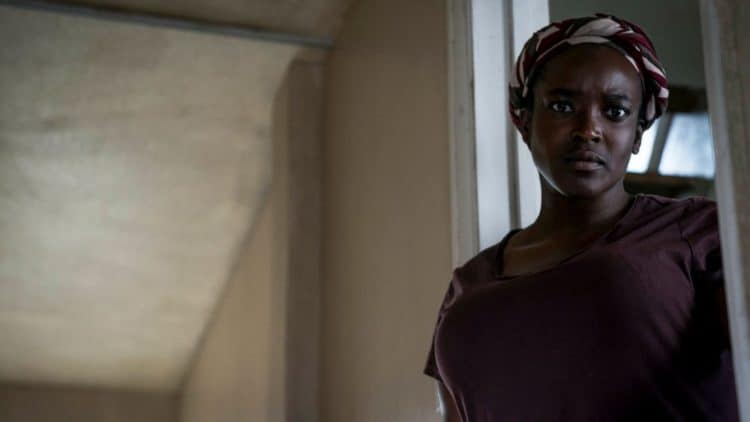 Wunmi Mosaku is making headlines all over the world right now for her role in a massively anticipated new horror movie called "His House," and fans are dying over her and what she's got to offer. She's been around for a long time, and anyone who follows the British actress's work knows she's got all kinds of talent. She can do horror – obviously – and so many other things, but we know so little about her. She's been flying so high, but just under the radar long enough. It's time to make her a household name.
1. She's From Nigeria
She was born in Nigeria, but she didn't live there. She was only one when she and her family left and headed to England. So, when we call her a British actress, it's with the caveat that she's Nigerian-born and British raised. We imagine growing up in England makes her feel British through and through with no memory of her life in Nigeria.
2. We Don't Know Her Age
You never ask a lady her age, but we honestly don't know what it is in this situation. We do know that she is around 33-34 because she was born in 1986. We just don't know the date, so she can get away with saying whatever she wants about her age at this point.
3. She's Educated
Education was very important to her family. Both of her parents worked as professors, but only when they were in Nigeria. They were unable to work as professors after emigrating to England. This left her mother able to open her own business, but her father ultimately decided to return to Nigeria. However, their jobs as professors made it very clear in her life that education is important. She attended the Trinity Church of England High School before she went to the Xaverian Sixth Form College for her formal education.
4. She Sings
We don't know if she's any good, but we imagine she must be. She spent nearly 11 years of her childhood singing in the Manchester Girls Choir, which is something that must require some skill and talent. She gets to sing in her role in "Lovecraft Country," and it's beautiful.
5. Her Grandmother is Her Hero
When Wunmi Mosaku is asked to think about a personal hero in her life, it's easy for her to point out her grandmother. Her name is Anike Adisa. She is a woman who taught her granddaughter so many things about life and about being who she is, and she is someone who has been there for her granddaughter. It's a beautiful thing.
6. She's Loving Her New Character
In "His House," she plays a woman by the name of Rial, who is dealing with some very ugly things. The ghost of her late daughter and a myriad of ghosts lost at sea, for one. She loves the character because she is so unlike the actress herself. Her character is attentive and shocking, but she would not be willing to live in a haunted house – ever. It's fun for her to play someone so unlike her typical self.
7. She's Always Been Overly Nice
We have a feeling that she is a nice person in general, but she's not talking about being a nice person because she wants to be a nice person. She's talking about being a Nigerian-born child in a predominantly white neighborhood in Manchester. She always felt that it was her go-to to put on her biggest smile and be overly nice to everyone around her so that she was never viewed as suspicious or aggressive. She wanted to be treated kindly, so she did all she could to make sure she looked happy and kind and sweet.
8. She's Married
We don't know much about her husband, but we do know that he is also in the business. He is not an actor. We know that they've only been married for a short time and that they spent most of 2020 living the lockdown life in Hollywood.
8. She's Found a New Voice
She grew up singing in England, but her role as Ruby Dandridge has allowed her to find a whole new side to her voice that she didn't know she had. She loves it, and it's been a powerful discovery for her. She's been able to do all kinds of things with her voice, but she's never felt such power when singing. This role has opened up her talents, and she's feeling good about it.
9. She's Drained
She's tired, exhausted, and she's not herself. She doesn't find herself to be joyful any longer because of being someone she is not. Being an actor and being a black woman, as we mentioned above, has been something she's dealt with her entire life by just being nice and kind and palatable, but she's not herself. She's feeling it, too. She's ready to make some changes, to be herself, and to be okay with that.
10. She's Private
She's wildly successful in her work and life, but she's also good at keeping her private life to herself. It's an art not too many people in the industry manage to perfect, but she's done a stellar job. It's worth mentioning because being too open and too out there for the world to see can have such a negative effect when you keep nothing to yourself. She's doing a wonderful job.