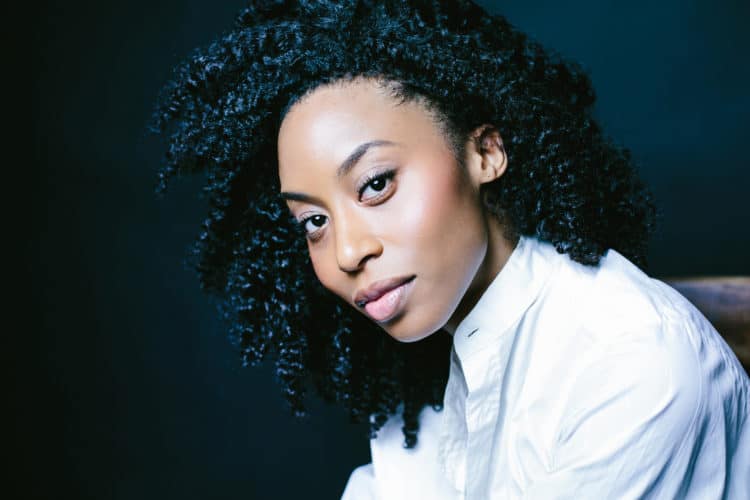 Yasha Jackson is an American actress who is best remembered for her roles in the film, "Black Mirror" in 2011, Little Boxes in 2016 and most recently, "The Hard Night." She has a large following of fans who are always interested in learning more about her. We wanted to find out a little more about her career as well as her personal life and so we took a peek into her history to get to know her a little better. Here are 10 things that we discovered that you probably didn't know about Yasha Jackson.
1. She's big on social media
If you really want to learn more about Yasha Jackson and to keep up with what's going on currently with the actress, you can follow her on social media. She has several different accounts. Yasha has her own YouTube channel as well as Twitter and Facebook accounts. In addition, she has an entry on IMDB as well as an official website to keep her fans abreast of current happenings.
2. She's a native of DC
We learned that Yasha was born in Washington D.C. In addition to this, she shares the date of August 6th, her birthday with someone who is very special to her. Yasha has a twin brother who is named Eiyoe Jackson. This is something that seems to run in Yasha's family because her grandmother was born a twin and so was her father.
3. She's been cast in the television series "Manifest"
If you're a fan of the thriller series "Manifest" then you're in for a real treat. Yasha Jackson will join Garrett Wareing as the two new characters in the series who will have recurring roles. Both of the new actors will have connections to the original cast character Ben in the show. Yasha is going to play the role of Suzanne Martin, who is Ben's ex-girlfriend. In the show, the two will reconnect. Martin is the Dean of Astoria University and this will be the setting for their reunion.
4. She's on her way to building a fortune
Yasha Jackson has not yet joined the millionaire's club yet, but she's well on her way to doing so. She's building a solid portfolio of work as an actress, and she's achieved a net worth that is in the hundreds of thousands so far. Her current net wealth is estimated to be somewhere between $300,000 and $500,000.
5. Yasha is also a voice actor
Jackson is a quite versatile actor. In addition to appearing in several film and television roles, she has also lent her voice to the GTA franchise. You can check it out because she also appears in the Grand Theft Auto 5 released in 2013's credits. It seems that there is no end to Yasha Jackson's many talents.
6. She has her own YouTube channel
Yasha also has a YouTube channel which is just getting started. So far, she has 118 subscribers to the channel. This is a good way of finding out what kinds of things Yasha is interested in as well as viewing the posts that she's made that contain videos of herself in them. She has videos posted on the channel from as far back as 2011 but some of them are more recent, posted within about five years ago.
7. She has some great videos posted on her Facebook page
If you're not currently one of Yasha's followers on Facebook then you might want to consider checking it out. There are some great recent videos on the site that will help in bringing you up to speed on what she's been up to lately. As of our last update, Yasha has 877 followers on her Facebook page as well as 871 likes. There are also lots of great pictures of Yasha posted on her page. You can find it here.
8. Yasha is also a stage actress
We learned that Yasha Jackson has done her share of theatre productions as well. She played the role of Medusa in "The Beautiful Beautiful Sea Next Door," Keesha in "Puberty Rites," Sarah in "All American Girls," Varya in "The Cherry Orchard," and several others. She has a total of 11 theatre productions to her credit. Her professional acting portfolio is actually quite impressive when you look at all of the different types of acting that she has been involved in.
9. Jackson has acted in several commercials
Yasha Jackson has a face that is remarkably familiar to people who don't even know her. She's the girl that leaves people of all ages and backgrounds wondering where they know her from, even if they haven't watched any of her television shows or films that she's starred in. There is a perfectly good explanation for this. She's also made appearances and done voice-over work in a large variety of television commercials. She's represented WEtv, L'Oreal, Yoplait Yogurt, Tide laundry soap, TJ Maxx, Holiday Inn, Walmart Volkswagen, Lady Speedstick Calvin Klein, McDonald's, Starbucks, Weight Watchers, Motorola, Time Warner Cable, Virgin Mobile, Lipton Ice Tea, and countless others.
10. She likes to keep things low-key
Even though Yasha Jackson is an actress who has appeared in theater productions, television commercials, television series, and film, she's not the flamboyant type. She actually likes to keep her personal life private and she doesn't seek out the limelight as much as some others in the film industry. She's a humble person who is not afraid to tell the world that she thanks Jesus for her twin brother and she is blessed to have him in her life. She doesn't share a lot of personal things, and Yasha shows a lot of integrity and class in the things that she does share on social media.