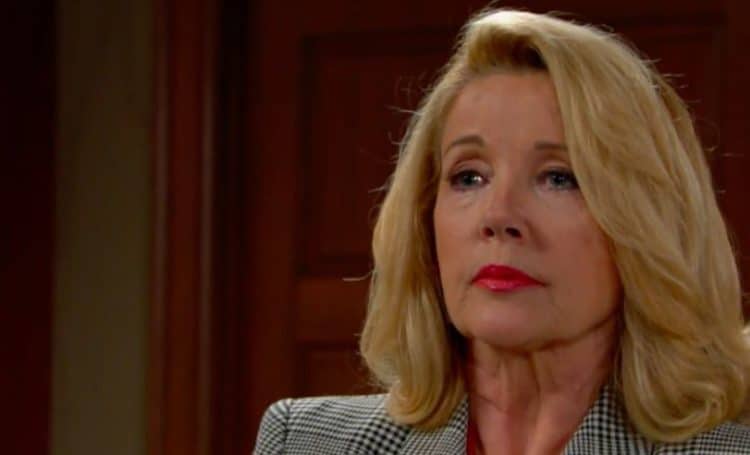 Young and the Restless fans are all proud of Abby and her desire to do the right thing. She made it clear to Mia she knows she is jealous of her and that she will never be good to her, but she's also worked very hard to be kind to her so she always comes across as the better person. It takes a lot of patience and willpower to make that happen, and she's done it. We know that Victor and Nikki are working hard to make sure they are able to get their own lives together, and they are doing whatever they can to come up with a plan that will allow them to get past what's happening in their lives. They will not allow anyone to take them down and mess with their family from this point on. They're tired of it, and that's all there is to it.
Sharon is, as always, in a position in which she is not comfortable. This time, she's not only in an awkward position, she's also comforting the man she almost married a few months ago. His life is falling apart the more he tries so hard to keep his family together, but he's turning to Sharon for the support he needs. He can't get it from Phyllis, because she's not always honest with him and she's really only out to do what's best for her own life. And then there is Victoria, who decided to make up with Billy and see where that will go. Cane, on the other hand, is now left to deal with the consequences of his own actions – as he should be. But, he's the only one suffering on this side of things. His wife is left to suffer by herself, which is crushing to her.
What's Happening on Young and the Restless
Today and every day we remember an unforgettable member of the #YR family. From his time in Genoa City to the moments behind-the-scenes on set, Kristoff St. John will always be in our hearts. ❤️ Please join us in sending love to the incredible man behind Neil Winters. pic.twitter.com/9QrLzhCQPs

— Young and Restless (@YandR_CBS) February 8, 2019
What a touching tribute to this wonderful man. He is missed.
What's Next on Young and the Restless
Next week on #YR, Kyle spends time with Summer, things get heated between Mia and Abby at a party, and Rey confronts Sharon. pic.twitter.com/0pRT4DQFsN

— Young and Restless (@YandR_CBS) February 9, 2019
This is going to be a recipe for disaster in every manner possible, but there is a double date going down this week. And it is with two couples who have more problems than they do happiness. Mariah and Tessa will go on a date with Kyle and Lola. None of them are in a good place with their respective partner. Lola doesn't trust Kyle, and she's not as into him as he is into her. Mariah knows that Tessa is dishonest and not all that great, but she cannot seem to let go of this. We can only assume this date will end in disaster. If it doesn't, it will still be the most awkward, most ridiculous, most insane date ever. We don't know what will happen here, but we do know that there's a lot we will love to watch on this awkward date.
Summer is working her game to the biggest of the biggest wins. She's going to mention that Kyle has a photoshoot coming up – in front of Lola – and he didn't mention it to Lola first. The fact that Summer knows and she didn't is a big problem for her. She also feels that he lied to her, and this is going to cause a huge fight. It's also going to cause something physical to happen with Summer and Kyle, and we think that this will be the end of him and Lola. We do not, however, think that this will be the moment he and Summer make things work and end up together. This is not going to happen. We are positive.
Stay tuned for more Young and the Restless and be sure to check out TVOvermind daily for the latest Young and the Restless spoilers, news, and updates.