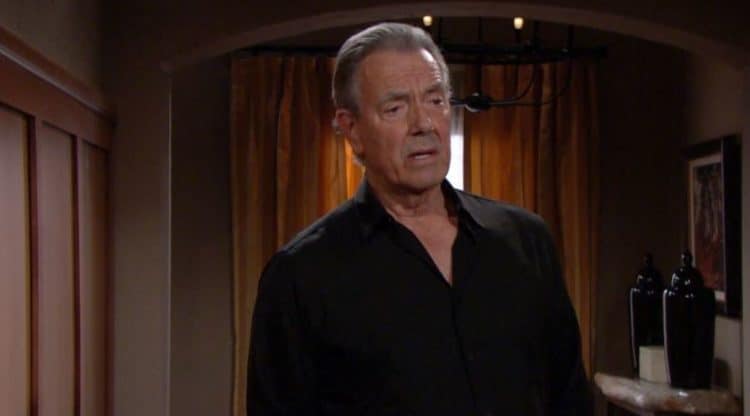 Young and the Restless fans are not all that surprised to see that things worked out the way that they did the past week. There was a lot of stuff going on, and there is not much that surprises us in that way. Nick is not having much of a patient moment with the women in his family, his father, and the women who are not in his family. Sharon is keeping secrets, and Phyllis is trying to get her to work with her. Abby is confused about all that's happening in her life. Not only did Arturo make it a point to propose to her, she's not sure why there are not more people happy for her. Mia continues to be a problem for everyone despite the fact that she managed to get her own husband back from Sharon.
Billy is working his situation for the most benefit to him, and he and Cane are not getting along. Mostly because Cane is off kissing Victoria any chance he gets despite the fact he is married to Lily – and she is in prison. Lily is crushed to learn that her husband has been unfaithful, but we are not sure why this seems like such a surprise to anyone. They do this to one another, and it's always been their thing. They are cheaters, and they are serial cheaters with one another. They cannot go more than a year before one of them is making poor decisions, so we're just not sure why they seem so surprised by any of this. We know that they are in a place that's worse than any other they've been in during their marriage, but this might be the one time that they cannot bounce back – and that's pretty big considering this is a man who had a baby with another woman only a year ago.
What's Happening on Young and the Restless
It's almost game time! 👏The #YR stars answered, now it's your turn! Tell us who you're rooting for, any game day traditions, and why you watch the #SuperBowl. 🏈 Make sure you tune in to #SBLIII on @CBS! pic.twitter.com/bbLX34JYIm

— Young and Restless (@YandR_CBS) February 3, 2019
Is there a game on? We were too distracted by the fact that there is a Maroon 5 Concert going on. Guess we might want to pay more attention.
What's Next on the Young and the Restless
It's February which means it's time to fight for love, family, and get on board the #YR love train! 💕 pic.twitter.com/hra2Didm17

— Young and Restless (@YandR_CBS) February 2, 2019
Abby is done with all that Mia is up to. She is going to be nice to this young woman, but she is also going to ask her to address the jealousy she is feeling and what it means to her and to Arturo and even to Rey. She's a married woman and she's in love with her husband's brother – clearly – and Abby can see that. She's not going to go out of her way to be super nice to this young woman and all she has to mean to her, but she's not going to deal with things that go out of her way like this. She's a woman who is going to make things work, even if it means she has to be sneaky about it. She's just that kind of gal these days.
And then there is Victor, who will learn that someone is up to something dangerous. And he will not find that any of it is at all amusing. He's someone who has to deal with things in his own time and in his own manner, and he is not amused by any of this at this point in time. Victoria will make up with Billy, which makes us wonder if there is a future in her heart for Cane, but we know that he has to make things right with his own wife, and that won't be easy for him in this moment. He's making mistakes, and that's his own issue. Can he make it all work?
Stay tuned for more Young and the Restless and be sure to check out TVOvermind daily for the latest Young and the Restless spoilers, news, and updates.