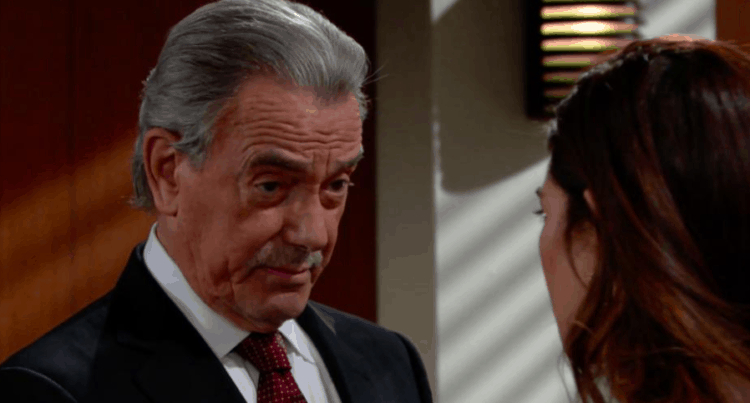 Young and the Restless fans aren't sure what to think. There are women in prison for doing something that they've been covering up for months. They killed a man, hid his body, told a lot of lies, and have been covering up JT's death for a very long time. But, they've been caught. Nikki confessed because she could not stand around and let anyone else take the blame and live a horrible life because of what she did. Sharon confessed to Rey, and now he has a choice to make. Lola was found by Kyle floating upside down in the Abbott family pool, and Arturo thinks that it was Kyle who did it. Kyle found her and saved her life, but that's not something Arturo feels is a real thing.
But, for now, we can only sit back and wonder what might happen otherwise. We might not know, but we do know that Rey has another suspect in mind. He feels that Summer did this, but it's not her style. She might be a selfish, kind of crazy, very immature girl, but she's too egotistical and sure of herself to feel that she has to stoop to those levels to win a man. It's not her style, so we are all back to square one. Mia and Rey seem to be done, which frees her up to focus on her brother-in-law. This won't make Abby happy, but she will find a way to make this work for herself. Everything in Genoa City is a big mess right now, but we do suspect that someone is going to find a way to make that better in the near future. Perhaps we can see things unfold in a way that will improve some lives – at least – in the coming week.
What's Happening on the Young and the Restless
It's been an amazing week honoring a #YR icon. ✨ Thank you for celebrating with us and tuning in every day for 40 years to follow the one-of-a-kind story of Nikki Newman. pic.twitter.com/haYLOVVk04

— Young and Restless (@YandR_CBS) February 22, 2019
This is one party no one wants to stop having.
What's Next on the Young and the Restless
A secret confession forces a desperate decision this week on #YR. AND will saving herself cost Phyllis her man? Don't miss what happens next! pic.twitter.com/DCklnY5zW0

— Young and Restless (@YandR_CBS) February 24, 2019
Things are taking a toll on everyone around here. Nick is not going to want to spend another day with Phyllis in the near future, and they will not work out. Rey is not sure what he wants to do about his feelings for Sharon, and everyone is a mess. Nick is going to want to help his father help his sister and their mother, but will they work together well enough to make this happen? Will they be able to make things work in their favor? Can they make things work for them? Can they figure this out and make it work in a way that isn't going to hurt or harm anyone else? Will we find a way to make them feel more comfortable?
And will Lola be all right, or is there someone out there who is trying to kill her? What is going on with this family who showed up in town with no connection to anyone and no history to share? What is going on with all of this, with the way it's working out, and with the way people are being made miserable as a result of all of this family's problems and what they have to offer? And, more importantly, are the rumors that JT is alive and well and coming back in a few weeks true or are they nothing short of just being a rumor? We might have more for you later, but we are very excited about the way things are going right now.
Stay tuned for more Young and the Restless and be sure to check out TVOvermind daily for the latest Young and the Restless spoilers, news, and updates.