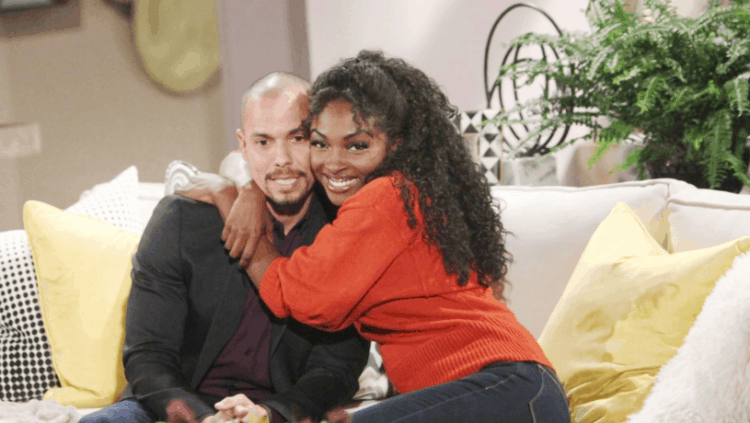 Young and the Restless fans are wondering if anything will work. Will this situation turn into something that will change the game for any of the women involved in this terrible mess? As in, will this plan to draw out JT actually work, or will it cost these women more than they are willing to pay at this point in their lives? He is clearly alive and well, and he is holding them hostage and ready to kill them all or do something else terrible to them to make them pay for the fact that they thought for some time that he was dead and they murdered him? What will happen here? Or is this some sort of elaborate plot in which Nick is playing JT again with that awful mask his ripped off so many months ago when he terrified his father with it? Will he actually do this to keep his sister and his mother and his ex out of prison? We think he would, and we would not be surprised if this was all an elaborate set up that would allow someone to see him and know that he is alive before he takes off never to be seen again even though he is clearly not alive?
We have theories here that we might go back and forth on for a million years, but we are not happy that this is going to work out for anyone else. We know that things are going to come to a head soon, but we cannot wait to see how it all goes down. We were so disappointed that March Madness took on a different turn and things did turn out the way that they did, and we know that things will eventually make sense, but we want to see it now.
What's Happening on Young and the Restless
Time to test your #YR knowledge! @HunterHaleyKing, @Michael_Mealor and @SashaCalle are LIVE on our Facebook page quizzing fans. Tune in here to play along and unlock an exclusive sneak peek: https://t.co/2VbptY1GuB pic.twitter.com/RmUfcM3FL6

— Young and Restless (@YandR_CBS) March 21, 2019
They don't look like they are fighting over him right now, do they?
What's Next on Young and the Restless
It's a can't miss week on #YR. 👏 Mia's causing trouble, Paul's taking charge, AND you'll all get rocked by a massive twist! pic.twitter.com/EVZWgkR7Oy

— Young and Restless (@YandR_CBS) March 24, 2019
We think things will become interesting this week as we see that Kyle is going to come clean to Lola about what is happening in his life. He did just marry Summer, after all, and it's not like she's not been a problem for Lola from the start. Summer has been doing all she can to make sure that Kyle does not end up with this other girl but with Summer herself, and she's won the game she's playing. Of course, she knows that Kyle only agreed to marry her so that he could end up helping her as they are friends and they do have that going for themselves. They are not married because they love one another. But, we know that things will never work for them.
In the meantime, however, things will work out for some people. We know that Nick and Victor will do anything and everything they can to help their family end up not in the middle of this situation any longer, and that will play into the JT thing. We also know that there is a little casting news for the show, and it involves some old faces showing back up to pay tribute to Kristoff St. John and his untimely death. We hear that Mishael Morgan, Victoria Rowell, and Shemar Moore will all make a return to Genoa City to pay their respects to the man they all worked with so long and with so much love. We cannot wait to see that one, either. We are so excited for it and all it has to offer us.
Stay tuned for more Young and the Restless and be sure to check out TVOvermind daily for the latest Young and the Restless spoilers, news, and updates.