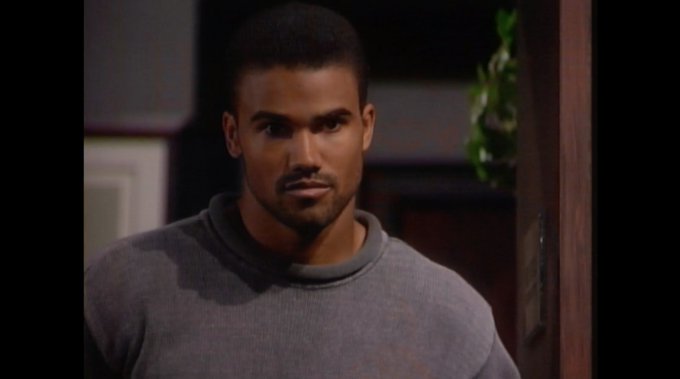 Young and the Restless fans are not going to be happy when the week of Winters is over. This is such a classic family we all love so much, and we are taking this chance to see what happened in their lives and running with it. With Neil gone forever, it's never going to happen again. Knowing the Kristoff St. John is never coming back to the show is hard on all fans. There's a finality to this with his death. Had he simply left the show for retirement or other personal reasons, it would be different. But, he's not someone who left for personal reasons. He left because he died, and we will never see him reprise his role on this show. That means this week is a gift to all of us, and it's not one we are taking lightly or for granted. On the new show today, we are going to see Lily and Daniel as they spend some time with Phyllis in California. Drucilla is not happy with Malcolm, and she's not backing down. This is a show that originally came on the air in 2005, so we are headed back more than 15 years at this point. We also thought we'd get to know a bit more about Lily as the time is going on.
She Was Aged in 2002
Her character went from child to adult as she was rapidly aged this year, though she was still just a young teen. She was frustrated and angry and unhappy and she wasn't living her very best life, but she was a young woman who was going to give this her all and make things right in her own world. She was a woman who was not going to have much else going on in her life if she didn't get it together, but she could not get it together.
Her First Big Story
One of the first major stories she did as a teen star on the show revolved around Kevin (played by Greg Rikaart). He was not the same man then that he is now. Now, he is a kind man who is married to Chloe and having kids with her and he would do anything and everything in his power to keep her safe and alive and happy. He's a meek man at times, but he's one who will do anything to protect those he loves, but we let us not forget that he came into this show as a predator. He was a man that Lily met on the internet and began to speak with. He preyed on her despite being older and wiser, and he gave her an STD when they met in person.
She's Like Her Mother
If there is one thing that Lily is proud of, it's that she's like her mother in every manner of speaking. Her mother, Drucilla, is a woman who is not known for backing down, for being meek, or for doing anything she doesn't feel works for her. Lily is very much the same. She doesn't take things and roll with them if they are not working for her. She takes them, she turns them, and she works with them when she needs to find a way to make them work for her. She's a woman who has some serious issues to face, and she's doing that. She's proud to be like her mother.
Her Real Father
There was a time when we were all horrified by how she got her. Her mother, Drucilla, is definitely her mother. But, no one knew if her mother had her with her husband, Neil, or his brother, Malcolm. Malcolm, played by Shemar Moore, was not always a nice guy. He actually drugged Drucilla one night and slept with her knowing that she thought he was her husband. That's not okay, and she didn't know who was her baby's father for some time after that was realized. It was all very difficult and very unsettling for so many people, but it was something that helped fans know that it's all right to reach out. This shoe does a good job of that, and we appreciate that.