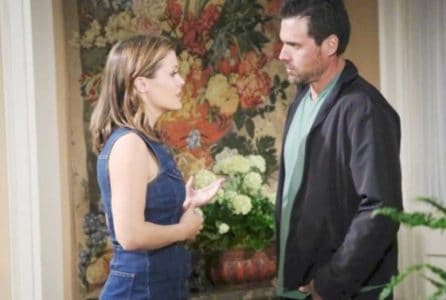 Young and the Restless fans know that Chloe is unconscious and that Chelsea caused this, but we learn today it's so much more than that. Chloe is dead. She's not alive. She's been killed by Chelsea, and Chelsea is going to panic over what just happened. She didn't intend to kill her or even do anything to her, and Chloe actually died when she fell — but the doctor is going to assume Chelsea did it when he returns. This knowledge sends Chelsea over the edge.
It turns out the good doctor will report her death as a suicide. This is going to make Chelsea feel a little bit better about what happened, but she's not happy. Chloe was once her friend, and she did love her for a time. She's not happy Chloe took her husband's life, but she's not happy that she's dead either. Victor and Nick will have a discussion about the entire situation, and it turns out Nick is going to receive some very bad news.
Victor, on the other hand, is no longer amused. He and Nikki and Nick will discuss the entire situation, and Victor will do nothing more than just yell at them for what they did. He will tell them he no longer cares what happens, what they do, or how they handle it. He's washing his hands of the entire mess, and he's done. He lost his family, and this leaves him feeling as if he has nothing left to bother with.